"I want to give something back to the sport" – Saurav Ghosal
Published 09/14/2017, 10:22 AM EDT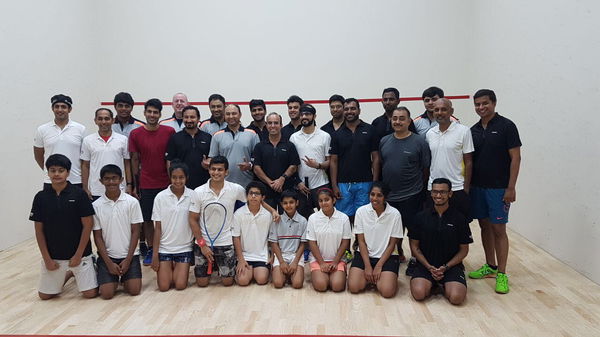 ---
---
In a cricket crazy country, sportsmen like Saurav Ghosal are a breath of fresh air. For those who are unfamiliar with him, Ghosal is India's best male squash player. He is best known for leading the men's team to gold at the 2014 Asian Games. He picked up an individual silver in the same event. Saurav has created history at every step. He has the honour of being the first Indian to reach the quarter-finals of the World Squash Championships. He also broke Indian squash's medal drought in Doha 2006 by bagging a bronze medal. The Arjuna Awardee repeated the feat in Guangzhou before bettering it in Incheon.
ADVERTISEMENT
Article continues below this ad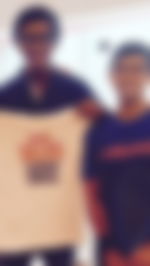 EssentiallySports caught up with Saurav, and his talent manager Aryaman Sanganeria, at the Catholic Church, Bangalore. Ghosal and his team had organised a squash camp at the church. As soon as we entered, we could see that the camp was oozing with energy. This was mostly because the camp was open to people of all ages.
ADVERTISEMENT
Article continues below this ad
A tall skinny boy greeted us, it was none other than Aryaman. He showed us the camp around and introduced us to Saurav. Surprisingly, the 31-year old still looked like he was in his 20s. But it was possibly the subtle smile on his face that gave that impression. Here is the conversation we had with him.
Question: Can you tell us a little about the camp?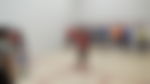 Answer: Well, for starters Bangalore traditionally doesn't have a rich Squash culture. So we wanted to set the ball rolling in a way. Ideally, we will like to have more kids involved in the game. I have 5-6 kids among the participants here today, who are quite young. Hopefully if I could do this again, I would like to increase that number, because ultimately kids are the future. And as I said, we wanted to set the ball rolling and get the squash bug in Bangalore a little bit so that we have more kids playing, which is always good for the sports.
Question: What is your long-term vision on these types of projects?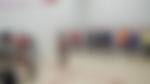 Answer: It's tough to organise these events during the season as I am still playing tournaments. However, weekend camp is something I can do. I want to give back to the game which has given me a lot for the past 20 odd years. So the weekend camps give me some opportunity to do that. But moving forward, I would want to have a permanent establishment like an academy, in Calcutta and hopefully in near future I can work on those lines. The idea is to build something like Indian Squash Academy which is in Chennai and has the best infrastructure in the country.
Question: There is a visible lack of infrastructure in terms of accessibility and availability for common people in cities like Bangalore when it comes to a sport like Squash. Do you think government needs to work on that?
Answer: I think at the end of the day it's not just the government. Yes, the government should do a lot of things. But in India, people use government as an excuse that the government is not doing anything. I think it is a question of everyone coming together to do something. Yes, the government should help. There are a lot of corporates and keen watchers who want to contribute. There are talks in place to build something accessible to more people or on a more regular basis based around squash so that we can involve more kids.
Question: It looks like you are very keen in getting the kids involved in the sport.
Answer: Yes. At the end of the day if you get kids involved, you get their parents involved as well which ultimately leads to more interest in the game. It is like a circle. And if you have more interest in the game, from one establishment you will have more things coming up.
Question: But it has to be a collective effort, right?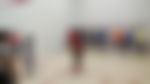 Answer: Exactly. For anything in life to be a success, it has to be a collective effort. Even though I play an individual sport, it doesn't mean I have achieved what I have achieved because of me alone. There a lot of people who have played a hand through the years to make me who I am. So even in an individual sport it is a team effort.
It never works with just one person saying I am going to do it. Even if that person has a lot of money and says, 'alright I am going to put the money up', he still can't do it alone. He has to have people who know how to decide, how to do it, how to plan it, how are we going to make it a sustainable venture. You can put stuff up but if it is not working then what's the point.
Question: Can you shed a little light on what kind of funding you and your team require for the tours and training? Are you getting enough help from the government? What improvements do you think can be done practically when we compare our situation to the western countries?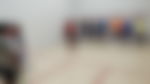 Answer: In terms of personal funding, Dipika Pallikal, Joshna Chinappa and me are in the top scheme. So we are at the highest funding level and I don't think we can complaint a great deal in terms of what infrastructure is in place. We have the best access to it as well. So in that front it's fine.
In terms of difference I think one thing that India lacks is sports science and other things like that. Abhinav Bindra has started something really good in Chandigarh and Delhi. India's sports minister Rajyavardhan Singh Rathore recently announced that he is going to start something similar in Bangalore. Even though people do not realize how important it is, it definitely helps to segregate the best from the rest.
Getting access to infrastructure is something where government can do a little better. Also, Sports Authority of India can be made a little better than they are right now in terms of quality of equipment and coaches. If you go to English Institute of Sports in England or USA's centralized academy – it's just brilliant. And that is how you produce the likes of Michael Phelps. So that is somewhere I think government can play a part where they utilize the current existing infrastructure well as well as upgrading it to get it on par with other sports academies around the globe.
Question: Just to add to that, since you have been representing India for a long time, has there been any improvement for Squash?
Answer: Definitely. Squash has only come into prominence over the last 6-7 years. We started getting funding before the 2009 Common Wealth Games. So I don't know what was the scene before that. But even in these 6-7 years there has been progress. The funding quantum as well as getting approvals is better today than it was earlier. And as I said we are in the top scheme as well so in terms of access to opportunity to get funding, we can't complain.
Question: Last question Saurav. What are your immediate goals now?
Answer: Right now, my career is the main thing for me. There is Commonwealth and Asian Games next year which are two huge tournaments coming up. At the same time I am playing PSA and trying to do well in those tournaments to get my ranking up.
Not wanting to take up any more of his time, we bid goodbye to Saurav, wishing him luck for his future endeavours.
Now our attention turned to the Aryaman. He was also kind enough to spare some time from his busy schedule. Go on to the next page to read the conversation we had with him.
Question: Why do you do what you do? How did you get into this managing and what is your day-to-day job managing Saurav?
Answer: Mostly i divide my work into short-term projects, this is one of the projects i had undertaken from March this year. I told Saurav that 'perhaps you should take sports to the next level. We have to first promote the game, then only can we commercialise it'. In a sense that we can get brand endorsements only when the game becomes popular and people start to know about this game.
Once we take the sport to a particular club then people get to know about the game, participation is there. Only then does the game build a lot of visibility. Post that, it becomes easier for me to get deals for Saurav because ultimately I'm an agent, my job is to get deals for players. The branding part is also essential when I look at my client. So i just have to divide my entire stint into short-term projects and work on those, keeping a vision in mind.
Question: How did you meet Saurav, how did you become his talent manager?
Answer: Saurav is an alumini of my school, 8 year older than me. I had called Saurav for a TED Talk in my MBA college, Symbiosis Institute of Business Management. I was doing a lot of sponsorship activities in my college events and with my passion for sports and marketing, I could combine the two. I conveyed the fact that I was looking for sponsors for my event and that I could perhaps look for endorsements for you as an individual as well. He had a professional agency managing him at that time, IOS Sports, who currently manage the likes of Saina Nehwal and Suresh Raina. But Saurav was kind enough to give me a chance. With the passing months he started trusting me even more and hence trusted me to conduct this camp.
I always had a passion for sports but later down the line I realized I wanted to get into the business side of things. With Saurav I've managed to get a break and lets see if I pursue sports marketing in the future or not.
Question: How often do you wish to conduct these?
ADVERTISEMENT
Article continues below this ad
Answer: It all depends on Saurav's schedule. He's got huge time constraints and will be touring the UK and the US soon. From the 1st of February he will have regular training done in Kolkata in association with the Racquets Club which has fabulous facilities. He is also working on setting up a squash academy of his own where the main focus will be squash, of course,  but education will be provided, as well to the recruits. The idea is to have around 200-300 good kids in the foray. 10 people will ultimately make it to the international stage, one of them might just go on to become the world champion. That is our vision.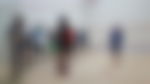 Question: How did you manage to get this following?
ADVERTISEMENT
Article continues below this ad
Answer: I reached out to a lot of local sports groups who posted and publicized about the camp and I was surprised with the fantastic response that came our way. Within a week I had about 10-15 responses which, in my opinion, is pretty good. We were looking for a promoter from a non-commercial point of view. Apart from that we also reached out to a lot of squash coaches and players who helped us connect to a lot of interested people. That's how we built up a following.