"Glad Your Pops is Doing Better"- Tony Ferguson Sends Khabib Nurmagomedov a Message
Published 05/16/2020, 3:23 AM EDT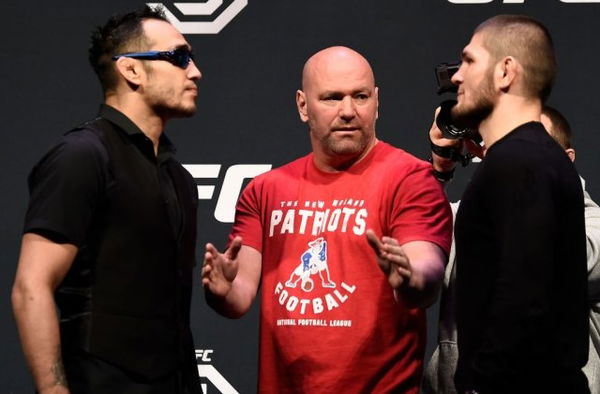 ---
---
If there is one value in the field of sports that outweighs every other, it is respect. And when one affiliates oneself to the sport of Mixed Martial Arts, respect is paramount. In a show of the same value, Tony Ferguson took to social media to congratulate Khabib Nurmagomedov as his father, Abdulmanap Nurmagomedov, pulled out of a coma.
ADVERTISEMENT
Article continues below this ad
The two Lightweight masters have a long-standing and twisted history. Although they signed to fight each other five times, they didn't go through with the match-up even once. For years, fight fans have starved to see a clash between these Lightweight titans.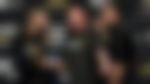 ADVERTISEMENT
Article continues below this ad
However, when Gaethje snapped Ferguson's 12-fight win streak at UFC 249 to become the interim titleholder, the hopes of finally witnessing Ferguson in a title bout against Khabib also snapped.
Naturally, a relationship with history as deep-rooted as theirs is going to have some bad blood. And this bitterness came on display at the original press conference for UFC 249. Nevertheless, Ferguson buried any sort of bitterness as soon as he heard of Khabib's father's recovery.
Tony Ferguson still aims to fight Khabib Nurmagomedov for the title!
In his Tweet, Ferguson wrote:
ADVERTISEMENT
Article continues below this ad
"Respect" [Khabib]. You Still Owe Me 20 Pushups. Glad Your Pops Is Doing Better. I'll See You Soon Kid, Keep Training For The Real Finale. -Champ CSO-"
In addition to the message, Ferguson posted a screenshot of the message of hope and friendship that The Eagle had written for Tony after he lost his battle with Justin. Hence, with this reciprocation, Tony proved that no matter how strained a rivalry is, there is a certain amount of respect that can never go stale.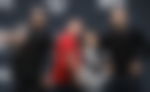 ADVERTISEMENT
Article continues below this ad
Yet, he did not shy away from making it clear he has much more fuel left in him. "The Real Finale", something that the whole fighting world has been craving for years now, is something that Tony is evidently planning on materializing. Come what may.
Do you think 'El Cucuy' will earn a title shot again to face 'The Eagle' once again? That is, of course, if Gaethje does not manage to beat Khabib in September. Let us know in the comments section!