Glenn Maxwell Admits to have Added Fire to James Faulkner's "Boyfriend" Post on Instagram
Published 10/26/2019, 9:53 AM EDT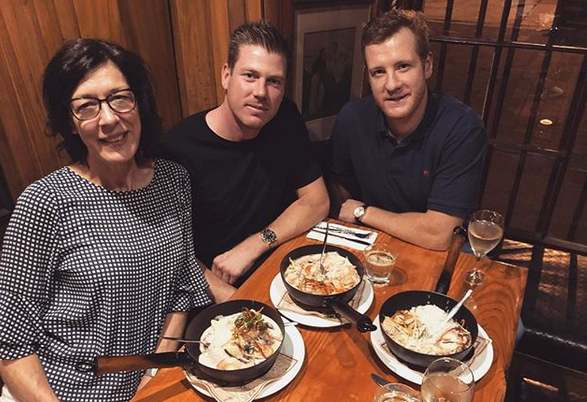 ---
---
"Happy birthday mate! Great courage!" This comment by Glenn Maxwell does not seem to be a comment that can give rise to any misconceptions. But given the age and the context, it had led to a huge uproar in the cricketing community.
When James Faulkner was being misunderstood as "gay" for a day after a social media post that went viral earlier this year, it was this small comment by Maxwell that confused many that were already confused. It was, at that time, not known whether Maxwell knew anything of the situation, but speaking to The Sunday Age and Sun-Herald most recently, Maxwell admitted that it was only to poke some fun.
"I stirred the pot, just because I use social media as having fun," Maxwell was quoted as saying. "I did not think it was going to kick-off like it did. But that's the world we live in today."
Maxwell also thought that Faulkner should not have been criticised at the time and that he was fed up of people now-a-days making up stuff.
"He copped it," Maxwell said. "This is the world we live in today where you cannot get away with farting in public. "Everything has backlash, for anything you do. You've literally got to go through everything you post and I don't think he thought about what he was posting.
"You've got to be so careful about what you say, what you do, because otherwise it can hit you like a tonne of bricks, like it did with Jimmy."
"I've never cared what other people think, or what other people do. I understand why people are like that, I just don't. I'm not made the same way as other people. [I'm] still the same bloke I was 10 years ago," he said.