Global Calendar for Athletics to Undergo Changes After Grueling Tokyo Olympics 2020
Published 08/09/2021, 8:08 AM EDT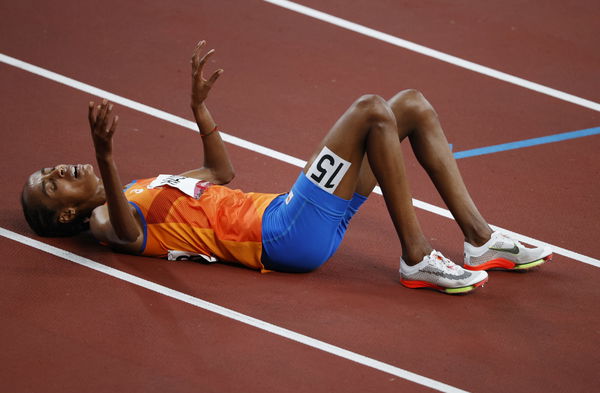 ---
---
The governing body of Track and Field is trying to be adaptable during these testing times. World athletics are thinking about rescheduling the event calendar to make sure athletes don't fatigue after the grueling Tokyo Olympics conditions.
ADVERTISEMENT
Article continues below this ad
The Tokyo Olympics has had some of the most challenging conditions for athletes. Temperatures on the track soared to around 100 degrees Fahrenheit and the humidity was 65% plus throughout the Olympics.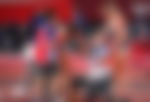 World Athletics – Rescheduling the Calendar
ADVERTISEMENT
Article continues below this ad
Tokyo, in a bid for hosting the games, stated sunny weather, calling it ideal for athletes. This wasn't true as the city battled a heatwave. Organizers also tried to move the location of the endurance races in a bid for cool weather.
Organizers moved the Racewalk and Marathon events 500 miles north of Tokyo to avoid the heat. It was futile as the Northern Hokkaido region battled a heatwave as well.
Many athletes lost consciousness and got dehydrated during their events. Tennis athletes asked organizers to reschedule their matches later on in the day to avoid the heat. On the first day of the event itself, a Russian archer lost consciousness.
Sebastian Coe, President of World Athletics, spoke after the Tokyo Olympics.
ADVERTISEMENT
Article continues below this ad
"You don't have to be a devotee of climate change or a denier to know the world is getting hotter," Sebastian Coe said. "It probably will mean a global discussion around the calendar and how we stage events."
"having to create field hospitals and having your team spending a year thinking about little else other than how you are going to be coping with the welfare of the athletes."
"Nobody wants to do that. That's not what we came into the sport for," he said, adding we could well be confronting the same temperatures in Paris in 2024. Sebastian Coe himself is a middle-distance runner who has won Olympic gold and set world records.
ADVERTISEMENT
Article continues below this ad
With the rising temperatures, many major sporting events are changing their schedule to cooler weather. They will hold the Soccer World Cup in November to avoid the heat.