"God Help Us"- Simona Halep Starts Donation Drive Amidst Coronavirus Threat
Published 03/17/2020, 1:27 PM EDT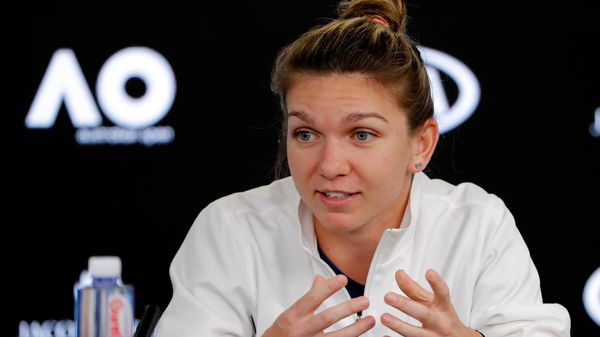 ---
---
Simona Halep is the latest in the list of tennis players adopting a socially responsible attitude. This is in context of the Coronavirus threat. The Romanian tennis player released a video via her social media account.
ADVERTISEMENT
Article continues below this ad
Therein, she addressed her fans and followers. On the one hand, she asked everyone to stay at home and be safe. While on the other, she asked everyone to contribute whatever they can to beef up the medical regime of the country.
She revealed that she had taken the lead in starting the donation drive. In fact, contributions had already begun in the Romanian capital of Bucharest. This will help in improving the standard and number of medical equipment.
ADVERTISEMENT
Article continues below this ad
Know More – "Only Dream I Haven't Fulfilled Yet Is To Get Married" – Simona Halep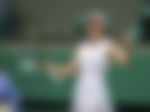 What has Simona Halep said in her message? 
This is what Simona Halep said in her message (translated) –
Unfortunately, we all went through a very difficult period, with new tests that we could hardly have imagined a few months ago.
On the other hand, it is the perfect opportunity to show that we know how to be supportive and responsible for our lives and those around us. While we are at home, doctors and medical personnel make huge efforts to treat and save each life by exposing themselves for the general good.
Let us strictly follow the indications transmitted by the authorities and thus contribute, each of us, to solve this problem of nature that will dramatically affect the normal course of our lives.
ADVERTISEMENT
Article continues below this ad
Know More – Simona Halep Takes Break Before Sunshine Double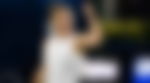 I decided to donate a sum of money for the purchase of the necessary equipment and materials in such situations, the amount that will be directed immediately to the medical authorities in Bucharest and Constanta. I encourage everyone who can support to contribute to the joint efforts to combat this virus. In the meantime, let us all take care of ourselves, be responsible and positive! God help us!
ADVERTISEMENT
Article continues below this ad
Honestly speaking, this is one of the smartest initiatives out there. Self isolation and community messaging is good in the short run. However, medical efficiency will be key in the long term frame. Stars like Simona Halep have certainly found the right avenue to invest their money in to tackle the Coronavirus.