God Of War Celebrates Its 2nd Anniversary With Cool Merchandise
Published 04/21/2020, 2:07 PM EDT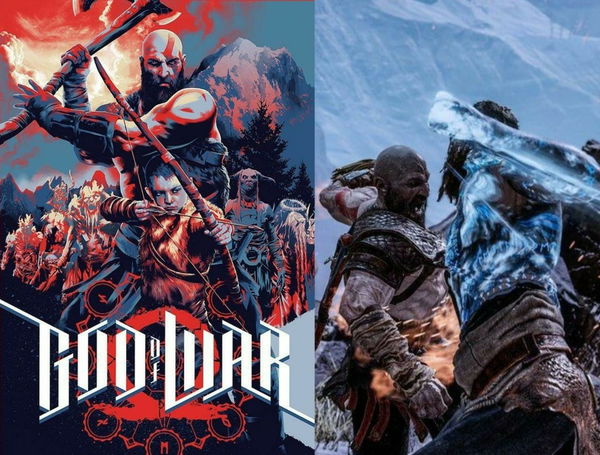 ---
---
God Of War – one of the most famous games out there, designed by Sony Interactive Entertainment and Santa Monica Studio celebrates its 2nd anniversary on April 20th, 2020. After a reimagination of the first series of games that depicted shades of Greek mythology. God Of War came out in 2018, heavily inspired by Norse mythology. Midgard is the mythological name for Earth in Norse mythology, that is where the game is based. One might find relevances with Thor, the God of thunder, as he is part of the same myth. However, the characters here are a little different than the actual mythology. 
ADVERTISEMENT
Article continues below this ad
Journey To Be God Of War
The lead character here is Kratos, a bloodthirsty warlord from Sparta who served Aries, the God of War (in Greek myth). His thirst for blood and gore did not stop him from realizing his inner demons. Murdered his wife and child, and this is where the purification of the tale begins. His journey from being a warlord to the God Of War included years of sacrifice, where he ultimately kills Aries with the help of Zeus. Later on, to end the rule of the Olympian gods, he had to face Zeus and then Athena. He sacrifices himself for the greater good. 
ADVERTISEMENT
Article continues below this ad
Kratos – A God Of Redemption 
ADVERTISEMENT
Article continues below this ad
As tragic as it seems, Kratos, remarried with a woman named Faye (Laufey) and had a son named Atreus. After Faye's death, Kratos and Atreus journey to the summits of the nine realms to scatter her ashes. Atreus had no idea of his father's dark past or his godly powers, but soon, he came to know about them. After curing Atreus, Kratos does reveal a few things but not everything about his bloodthirsty nature. During their confrontation with Baldur Atreus and Kratos teamed up. After defeating Baldur, Kratos told his past to his son, asking him to take a lesson from his mistakes.
The game is so ingrained in mythology that we love getting invested in it. Even after two years, it feels fresh, and it is one of those games which you cannot abandon. 
Read more about Sony Making Changes in PS5 Launch
ADVERTISEMENT
Article continues below this ad
Celebration Of God Of War Anniversary
As a token of appreciation, Sony has come out with some merchandise for hardcore God Of War fans. These include a book – God of War: Lore and Legends. Its based on the Atreus' journal shown in the game. The second item is a wall poster of Kratos and Atreus against the entire Valkyrie battalion. The third and most enticing purchasable is a 25 inch bust of Kratos, only a few hundred copies made, so grab your one quickly before it sells out.
Trending Stories