God Of War Ragnarok, Deathloop, Horizon Forbidden West: PlayStation developers pick their favourite games of 2021
Published 02/15/2021, 12:25 PM EST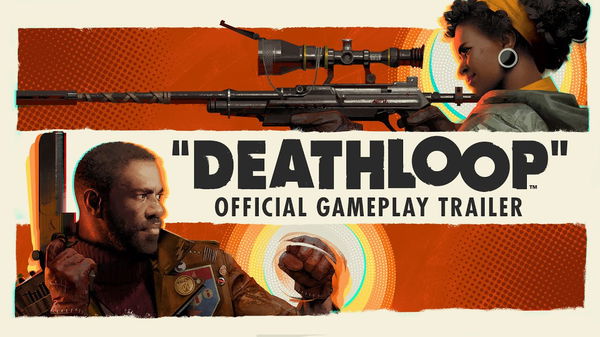 ---
---
2021 is a pretty exciting year for PlayStation. This year, PlayStation has quite a few exciting titles lined up for release. With the launch of the new-gen console from the house of Sony last year, PlayStation could not have chosen a better time for the release of these much-awaited titles.
ADVERTISEMENT
Article continues below this ad
In a recent blog post, devs associated with PS titles have made a list of upcoming titles that they are really excited about. Furthermore, devs from various studios have shared their thoughts regarding each of these titles. The list includes titles like Horizon Forbidden West, Deathloop, God of War Ragnarok, and Elden Ring, among many others.
ADVERTISEMENT
Article continues below this ad
Let us see what games the people who brought us amazing titles are excited about this year!
Further reading: "It Is One of the Most Disgustingly Egregious Situation That We as COD Players Have Ever Faced" – Optic HECZ on the COD's Need for an Anti Cheat
God Of War Ragnarok, Deathloop, Horizon Forbidden West are among the most anticipated PlayStation titles this year
Deathloop
Deathloop is a title that turned heads since its first look reveal at E3 last year. Although the hype about the game has not been as big as the other titles, it impressed the community with its storyline and gameplay.
The recent acquisition of Zenimax Media, the parent company of Bethesda, by Microsoft did raise questions about the fate of this title as a PS5 exclusive. However, Bethesda has confirmed that the title will release on PS5 as an exclusive, at least for now.
Kurt Margenau, the Co-Game Director of Naughty Dog, says:
"It looks like such a cool premise, and I love the style. The timeloop genre is so hot right now, and I'm excited to see the Dishonored team have a crack at it. I'm always excited to learn more about that game with every trailer, it could really be something special!"
God of War Ragnarok is perhaps the most anticipated title of PlayStation 5
In addition to Deathloop, PlayStation devs have the much-anticipated God of War Ragnarok next on the list. The last release of the franchise, God of War 4, became a phenomenal hit, and fans have been waiting for the next title ever since.
Brian Horton, the Creative Director of Insomniac Games, says:
"It's not an easy task to reinvent a beloved franchise like God of War, and the 2018 game exceeded expectations, delivering a personal story about father and son, a stunning world and incredible mechanics. I can't wait to see how the characters grow and how they build on the amazing foundation of the first game with the power of PS5."
Horizon Forbidden West
ADVERTISEMENT
Article continues below this ad
The biopunk open-world title from Guerrilla Games is a sequel to the 2017 title Horizon Zero Dawn. Horizon Zero Dawn paved the way for devs to expand the world for the next title, and that is exactly what Forbidden West promises.
Jason Connell, the Creative and Art Director of Sucker Punch Games, says:
"Horizon Zero Dawn was such an inspirational game to play because Guerrilla created a complex and beautiful new IP.  That's tough to do and they made it look easy. I loved Aloy's journey in Horizon Zero Dawn and now that I have my PS5, I can't wait to jump back into that well-crafted world." 
ADVERTISEMENT
Article continues below this ad
We cannot just hide our excitement with this lineup of titles set to release this year. If you have not bagged a PS5 yet, it's high time for you to get one!