"God Sent Him": Novak Djokovic's Father Praises Him for Giving Serbia Its Recognition
Published 03/16/2021, 7:15 AM EDT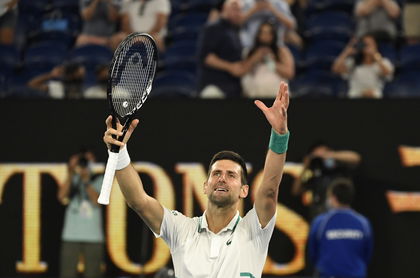 ---
---
Over the past decade, men's tennis has not witnessed a player more dominant than Novak Djokovic. He managed to create an identity for himself in an era dominated by the likes of Roger Federer and Rafael Nadal. As of today, the Serb enjoys a better head-to-head ratio over the two legends of the game. 
ADVERTISEMENT
Article continues below this ad
Recently, Novak Djokovic's father gave an interview during which he praised his son for being the flag bearer of Serbia. The senior Djokovic perceives his son, who was born during a disturbing time in Serbia's history, to be a miracle.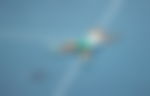 Srdjan Djokovic: "Novak Djokovic is an unseen miracle"
ADVERTISEMENT
Article continues below this ad
While speaking to Sputnik News, Srdjan Djokovic stated, "Novak is an unseen miracle. He appeared at the worst time for Serbia and the Serbian people – at the time of the bombing, sanctions, humiliation, and oppression … Imagine that twenty of the richest countries in the world are bombing a small Serbia."
(Quotes have been translated with Google Translate)
The World No. 1's father felt that Novak was sent by God to send a message to people from the rest of the world that Serbians are not genocidal people.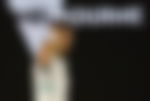 The 60-year-old said, "In all these troubles, Novak appeared, as if God sent him to show that we are not a genocidal people, that we are not the worst in the world, but that we are part of the old European civilization and that we have nothing to be ashamed of."
ADVERTISEMENT
Article continues below this ad
On the tennis front, Djokovic won the first Grand Slam of the season at the Australian Open 2021. By doing that, he took his Grand Slam tally to eighteen titles. During the tournament, he played with a muscle tear he suffered towards the right side of his abdomen. 
The Serbian superstar will feature at the Miami Open, scheduled later in March. He is one of the most successful players in the modern era, having won the title previously on six occasions. 
ADVERTISEMENT
Article continues below this ad