"God Works in Mysterious Ways": Simone Biles Reveals Shocking Meet with NFL Boyfriend Before They Started Dating
Published 01/10/2022, 12:29 PM EST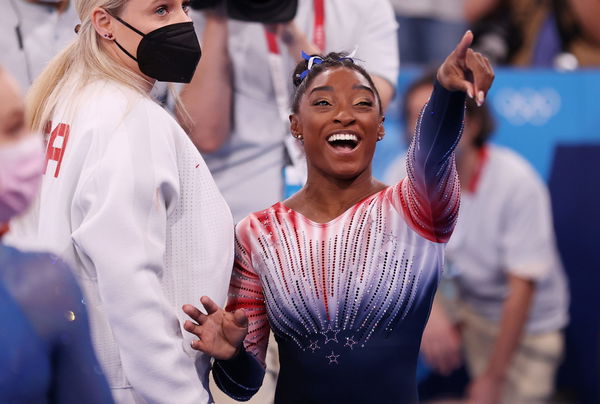 ---
---
Ever since they got together, Simone Biles and her NFL boyfriend Jonathan Owens have taken the internet by storm. So much so, their relationship has become something for gymnastics fans and NFL fans to bond over.
ADVERTISEMENT
Article continues below this ad
Notably, Biles and Owens met just before the pandemic in 2020, and have been together ever since.
ADVERTISEMENT
Article continues below this ad
However, Biles recently revealed that she actually bumped into Owens way before they had met formally, and even has pictures to prove her story.
Simone Biles and the mother of irony
Back in 2019, Simone Biles was invited by the Houston Texans for a game. Recently, while going through her phone, Biles stumbled upon pictures from her that visit and was left pleasantly surprised.
Biles spotted her now-boyfriend photo bombing several of her pictures, unintentionally. Notably, Biles doesn't recall meeting Owens that day.
 

View this post on Instagram

 
In the first photo, Biles could be seen posing with several team members. Upon a second look, one can easily spot Owens standing behind.
"Okay, how crazy is this photo. december 2019. texans had me for homeland advantage and I lead the team out of the tunnel…but look whose behind me…," posted Biles on her Instagram story.
Awed to the mother of coincidence and reflecting upon how different her life was then and now, Biles added, "God works in mysterious ways!!"
Not just the photo, Ownes was also spotted in a video from that day back in 2019.
Like how!!??
Just before Biles was introduced to the crowd, Jonathan walked past the camera that was about to catch Simone's entry.
"Not him walking in front of the camera before I'm introduced," wrote Biles while sharing the video.
ADVERTISEMENT
Article continues below this ad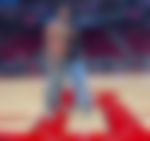 From unaware of his presence to now not able to imagine life without him, Biles was utterly shocked but filled with gratitude as well.
"This is just the craziest thing to find in my phone….like HOW!!!!" she said.
ADVERTISEMENT
Article continues below this ad
Undoubtedly, this was indeed pretty crazy. The star athlete and Ownes have been together for quite some time now and adore each other. Do you think they will tie the knot in 2022?