"Goes Beyond the Sport": Roger Federer and Novak Djokovic Look Back on Their Enthralling Rivalry
Published 12/16/2020, 12:21 AM EST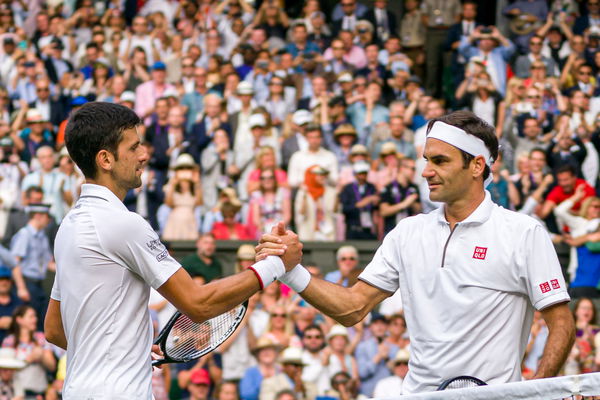 ---
---
Having faced off 50 times during their careers, the rivalry between Roger Federer and Novak Djokovic is one of the greatest rivalries in sport's history. Over the years, the duo has locked horns in nail-biting contests, which have enthralled fans around the world. Trailing Djokovic and Rafael Nadal's 56 matches, the Federer-Djokovic rivalry is the second most prolific rivalry in the Open Era.
ADVERTISEMENT
Article continues below this ad
In a recent episode of ATP Uncovered, the duo reminisced about their rivalry and their most exhilarating matchups. The 17-time Grand Slam champion explained that each time he steps on the court alongside Federer, the atmosphere becomes electrifying.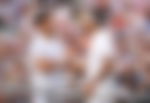 "I've played so many thrilling matches with him over the years. Every time I step on court against him it's thrilling, it's very exciting because it kind of exceeds that match. It goes beyond the sport," said Djokovic.
ADVERTISEMENT
Article continues below this ad
The interesting facet of their rivalry is the duo's contrasting playing styles, which makes their matches so riveting. Djokovic's incredible defense and on-court coverage against Federer's flawless groundstrokes is quite a spectacle. During the episode, the Swiss Maestro admitted Djokovic's prowess to play on all surfaces and how hard it was to defeat the Serbian.
"Novak, obviously he can play on all the surfaces extremely well. He always brings a certain level of play, which is extremely high, so to beat him you have to be at your best," acknowledged Federer.
Novak Djokovic – Roger Federer Wimbledon Final – 2019
Interestingly, 18 of their past 20 matches have been at the semi-finals or final of Grand Slams, ATP Masters 1000, and the Nitto ATP Finals. However, the 2019 Wimbledon final between the two heavyweights was arguably one of the best Grand Slam finals in history.
Despite having two match points in the fifth set, Federer squandered both the chances and eventually lost to Djokovic in the fifth set tie-break. The marathon match went on for almost five hours and became the longest singles final in Wimbledon's history.
ADVERTISEMENT
Article continues below this ad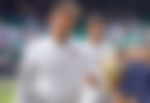 Talking about the epic final, Djokovic acknowledged that it was one of the most physically and mentally demanding matches of his career. The Serbian leads 27-23 in his rivalry against Federer and has an 11-6 upper hand in all finals.
"It would probably be [in the] top two, top three matches I've ever played, this final against Roger. Probably the best, most exciting, and most demanding – both physically and mentally and in every aspect – matches that I ever played," remarked Djokovic.
ADVERTISEMENT
Article continues below this ad
Despite the heartbreaking loss, Federer spoke about sporting rivalries imperative to build excitement about the game and believes his rivalry against Djokovic has helped to maximize his potential.