"Going to Be Hard": Former Grand Slam Champion Reveals What Is Holding Back the Next-Gen Against Djokovic, Nadal, and Federer
Published 02/27/2021, 8:35 AM EST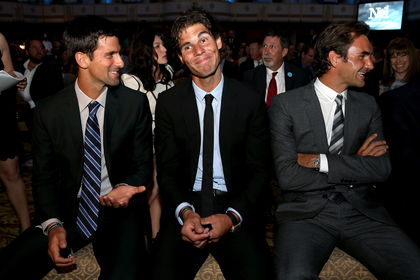 ---
---
Year on year the difference between the Big 3 of Roger Federer, Novak Djokovic, and Rafael Nadal and the next-gen is diminishing, albeit slowly. 2021 brought in fresh hopes of a new Grand Slam champion, but Djokovic was having none of it as he extended his dominance at the Australian Open by beating Daniil Medvedev in the final and other next-gen stars in the process. This has once again raised the question of when the next-gen will actually arrive.
ADVERTISEMENT
Article continues below this ad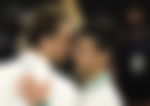 Former Grand Slam champion Marion Bartoli gave her opinion on why the next-gen were defeating Nadal, Djokovic, and Federer at tournaments besides Grand Slams. For instance, Medvedev easily got past Nadal and Djokovic in the ATP Finals but flopped against them at Majors.
ADVERTISEMENT
Article continues below this ad
"(It's closed) by just a tiny bit. Medvedev was able to beat Djokovic in two sets at last year's London championship, but [the Big 3] only care about the Grand Slams. For Novak, Rafa, and Roger, it's just about how many Grand Slams they can get."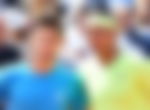 Why are next-gen stars beating Roger Federer, Rafael Nadal, and Novak Djokovic in tournaments other than Grand Slams?
According to Bartoli, the next-gen stars like Medvedev, Thiem, and Zverev are not quite well equipped to play the five-setters. There are physically and mentally trailng Federer, Nadal, and Djokovic. Furthermore, Bartoli reckons Medvedev might win a Slam on a fast surface, and Thiem's best chance of a second slam is at French Open.
"For the young guns, it's going to be so hard just to win one because they will have to beat [at least two of the Big 3]. The five-setters, the physical part, the mental part, I think they are not quite there yet."
"I think Medvedev on a fast surface and Thiem on clay," Bartoli said.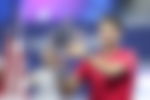 Thiem's US Open 2020 triumph came at a circumstance when he did not have to play and beat Nadal or Djokovic. So even though it was a significant achievement, there will always be questions about it.
ADVERTISEMENT
Article continues below this ad
Medvedev at Australian Open 2021 brought in a lot of promise. He was in prime form and had forged a 20-match win streak en route to the final. But a wounded Djokovic was able to dictate the play and take his ninth Aussie Open title in straight sets. This shows just how huge the gap between the next-gen and the Big 3 is.
Who will the next Grand Slam champion between Thiem, Medvedev, Zverev, and Tsitsipas?
ADVERTISEMENT
Article continues below this ad