"Going To Be Protective of His Family": Serena Williams' Agent Highlights the Importance of Richard Williams in Their Careers
Published 12/15/2021, 2:30 PM EST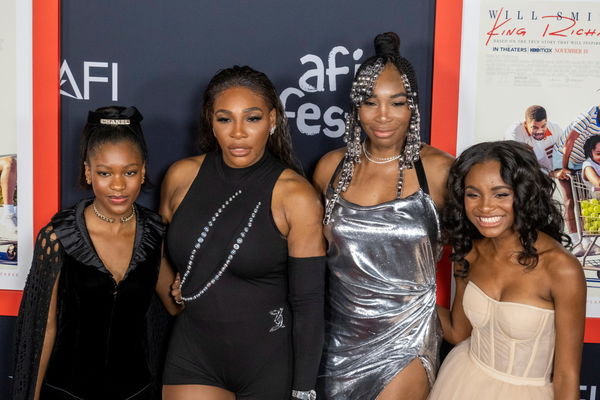 ---
---
American tennis player Serena Williams has been the standout player in the women's game. She along with her sister Venus has created one of the biggest impacts in the game. They still continue to compete as the top players in the game. 
ADVERTISEMENT
Article continues below this ad
Recently, Serena Williams' agent Jill Smoller spoke about how their father Richard Williams took a keen interest in shaping up the lives of his daughters. He was also involved in matters that were outside the tennis courts.
The agent added, "Yeah, I think in the beginning, you know, it beginning the decision was made and you know, as he was getting older, and you know, he was a renegade, right. I mean, he was somebody way before his time and, and punted in shots for sure. I was gonna say prostate, proselytizing, I can't pronounce it, but in having a vision for what he saw his success and breaking barriers."
ADVERTISEMENT
Article continues below this ad
Richard Williams gave special attention to Venus and Serena Williams 
She spoke about how Richard liked keeping his people close to him. She mentioned the remarkable deal of Reebok which Venus bagged and on the other hand, Serena received a deal from Puma, which was a big stepping point in their careers.
The former player added, "I mean, Venus's first Reebok deal was, you know, revolutionary, as was Serena's Puma deal. And I think he just had a vision. And I think, you know, he just wanted people that he trusted. The inner core was Larry Bailey, who was the financial advisor, Kevin Davis, the attorney."
Smoller revealed the manner in which Venus was acting as if she were the advisor to Serena. She also mentioned the fact that Richard Williams always wanted the right people to be surrounding his family as he was very protective of them.
The agent further added, "And then, you know, Carlos Fleming and Stephanie Johnson did Venus, and then and then inevitably, I had Serena, and there's, you know, the sister issue was very involved as well, you know, as sort of a business advisor. But I think Richard, just I think he was about having the, you know, the kind of people he felt were going to be protective of his, his family."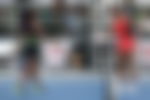 All or nothing for the Williams family 
It was either being on the team or not being included in it. Smoller remembered the manner in which she got included as a close confidant of the family in general. 
The 57-year-old stated, "Right. And, you know, you're sort of you were on the team, you were either on the team where you were off. But I think, you know, I just think that I developed, you know, you become part of the family, you become part of the family or not, you know, you're sort of in the woven fabric of the family and understanding how it works, and that it's an incredibly tight-knit unit."
ADVERTISEMENT
Article continues below this ad
However, after a while, it was Richard who took a step back and allowed his daughters to gain more authority since they were groomed enough to go out about themselves.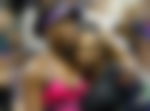 The former player mentioned, "And, you know, at that time, Richard was sort of taking a step back business-wise, and the girls were starting to take more control of their business and starting to make their own decisions. And that's sort of you know, how I came in, you know, to have a more prominent role."
ADVERTISEMENT
Article continues below this ad
Coming to tennis, Serena and Venus both did not feature in the US Open. It will be interesting to see how these sisters perform in the upcoming 2022 season. 
Watch this story: The Journey of Roger Federer to the Elite Billionaire's Club