Race for the Golden Glove
Published 05/07/2016, 7:05 AM EDT
By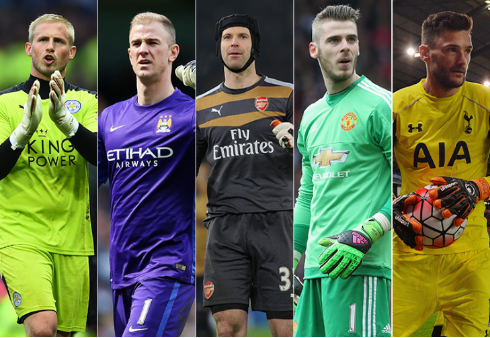 Two match weeks are left, there's a battle between the goalkeepers that's brewing. The race for the Premier League golden glove will once again go down to the wire, with 5 keepers that have a realistic chance of taking this prize.  A look at each of the remaining candidates, and their likelihood of winning the top prize for goalkeepers in the Premier League.  This season, could even see the award being shared between 4 Keepers.
ADVERTISEMENT
Article continues below this ad
The order of the contenders, appear in ascending order of winning.
Hugo Lloris (Tottenham Hotspurs F.C.)
ADVERTISEMENT
Article continues below this ad
Clean Sheets: 13
Remaining Fixtures:  Newcastle United (A)
Tottenham are set for their best ever league finish since 1990. The team, took a few seasons to build but has now a competent core to challenge. Hugo Lloris was one of the first additions to the side, making his debut back in 2012. Since then, he's been one of the top keepers in the league. This time, he has a strong and reliable centre back partnership in front of him.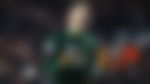 However, off late, their form has faltered, and the defence had conceded a couple of sloppy goals that cost them the title and Lloris's ambition of winning the Golden Glove. His only chance to reach the tally of 14 Clean Sheets, is keeping clean sheets in the next match, and hope all of his competitors fail to do so.
Newcastle United, which is locked into a relegation battle, would no doubt come out all guns blazing. The Tyneside club, needs all the points it can get, and will be boosted by the fact that they have beaten the Spurs.
The most likely event is a clean sheet against Newcastle, to take his tally to 14, but it would not be enough to win the Golden Glove.
Joe Hart (Manchester City F.C.)
Clean Sheets: 15
Remaining fixtures: Arsenal (H),  Swansea City (A)
The recipient of the most recent Golden Glove, and the most Golden Gloves with 4.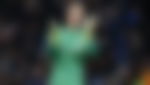 City have endured a torrid season. After starting out strong and capitalizing on the misfortunes of Chelsea, their season has gone downhill since 2016. While a brilliant keeper in his own right, Hart has had to function without a strong central defence partnership in front of him.
City's defence linchpin has been Vincent Kompany, who till this season, was arguably one of the top defenders in the league. The Belgian International has been injured for most of the season, making just 14 Premier League appearances. This resulted in Central Defensive pairings of Otamendi, Demichelis and Mangala. The latter two have been woeful acquisitions by the club, and Otamendi, while a capable defender lacks the leadership qualities shown by Kompany. The weakness of their backline has put a lot of pressure on Hart.
While his skills cannot be denied, 9 of his 15 clean sheets have come when Kompany has been on the field. This might prove a major hurdle that needs to be overcome if he wants to retain his Golden Glove.
Arsenal at the Etihad will be the biggest test. Arsenal have one Alexis Sanchez to make runs at the City goal and Ozil to create chances for any member of the team. The weakness of the team's defence is obvious to all, and Arsenal might be capable of taking the win at the Etihad.  Swansea at the Liberty Stadium could see Hart keep his 16 clean sheet of the season. Even still, Sigurdsson is more than capable of causing an upset, to compound City's season even further.
Only two clean sheets can guarantee his Golden Glove  but  unlikely, as the defence of Manchester City is just too frail.
Kasper Schmeichel (Leicester City F.C.)
Clean Sheets: 15
Remaining Fixtures: Chelsea (A)
If Kasper can win the Golden Glove, it will be the first time since the 2011/12 season when the keeper of a Premier League winning side won the Golden Glove.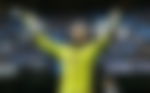 A fairy tale season, Kasper has been impressive between the sticks, especially in recent matches when he pulled off some spectacular saves. He has been boosted by a strong partnership that has been forged this season by Huth and Morgan.
The fixture may not be prove that challenging for the team. Chelsea, the former champions have struggled all season with their big name players all misfiring. As an offensive threat, Chelsea will pose fewer threats this time around, especially with nothing to fight for anymore. There might be the occasional long range attempt by Hazard or Costa, but all in all, it could be an easy clean sheet for Schmeichel.
The biggest challenge for Schmeichel is the new Central defence partnership that will be formed ahead of him, with Huth suspended for the season. There's the added degree of complacency from the team, who are now the confirmed champions.
David de Gea (Manchester United F.C.)
Clean Sheets: 14
Remaining Fixtures: West Ham United (A),  Bournemouth (H)
Arguably, the best Keeper in the world right now, rivalled by perhaps Manuel Neuer. As United have looked to recover in the post Ferguson era, de Gea has been the bright spot, and is rightly a 3x Manchester United player of the year. His exceptional keeping skills have kept Manchester United in many matches, and helped salvage many a point for United.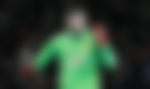 De Gea have 2 fixtures remaining. This technically puts him on the same level footing with Cech, Hart and Schmeichel. While the defence has been fairly reliable, it will nonetheless be a challenge for him.
West Ham United are another challenge, especially with an inform Payet, Noble and Andy Carroll. They have an outside chance of Europa League football, and its added motivation for them. Bournemouth should be a straightforward clean sheet for United, as the Cherries have nothing to play for, having secured Premier League football.
De Gea should easily get to 15 clean sheets, but 2 of his matches, especially the game against West Ham are in doubt.
Petr Cech (Arsenal F.C.)
Clean Sheets: 15
Remaining Fixtures:  Manchester City (A), Aston Villa (H)
The inaugural Golden Glove winner and the goal keeper with the most clean sheets in the Premier League, Petr Cech might become the first player to win the Golden Glove with two different clubs.
ADVERTISEMENT
Article continues below this ad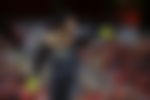 Cech, who made the move across London has overcome a shaky start to the season to put in some impressive performances for the Gunners. Of all the keepers, he might be the likeliest candidate to win the Golden Glove for a record tying 4 time.
Arsenal have one challenging and one simple fixture left. Manchester City, away from home. The Citizens who have endured a season to forget, have not been firing as they once used to. Most of their stars might be exiting next season, but as long as Aguero can be kept quiet, there's no reason to see Arsenal claim a clean sheet.  Aston Villa should be a guaranteed clean sheet. The midlands side, who have been relegated, are toothless in their attack. Their tally of 27 goals this season is the lowest within the TOP 5 divisions of English football. Arsenal should be more than capable of holding them off.
ADVERTISEMENT
Article continues below this ad
Cech can be considered as the main favourite to win the Golden Glove, provided they can get their clean sheet against Manchester City.