Golden State Warriors: Season Preview
Published 10/16/2017, 10:21 AM CDT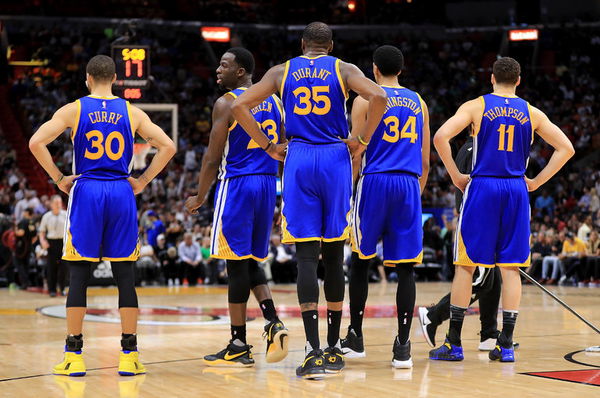 ---
---
Golden State Warriors 2016-17 Record: 67-15 (1 in the Western Conference and NBA)
ADVERTISEMENT
Article continues below this ad
Additions: Jordan Bell (Draft day trade), Stephen Curry (Free Agency: Re-signed), Shaun Livingstone (Free Agency: Re-signed), David West, (Free Agency: Re-signed), Andre Iguodala (Free Agency: Re-signed), Kevin Durant (Free Agency: Re-signed), Zaza Pachulia (Free Agency: Re-signed), JaVale McGee (Free Agency: Re-signed), Nick Young (Free Agency), Omri Casspi (Free Agency), Chris Boucher (Free Agency: Two way contract), Georges Niang (Free Agency), Trever Thompson (Free Agency)
Subtractions: Ian Clark (Free Agency), James Michael McAdoo (Free Agency)
ADVERTISEMENT
Article continues below this ad
"Do not fix what is not broken". That is what the Golden State Warriors have done this off-season. In three seasons since Kerr took over, the Warriors boast an incredible record. 207-39 in three regular seasons, 47-15 in the post season and 2 championships. That's a staggering 82% of games won. Their off-season objective: retain the core. That has happened.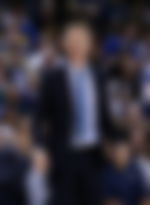 Golden State Warriors New Faces
Jordan Bell, not a great offensive threat but a defensive workhorse. In his junior year, he was named in the All-Pac 12 second team. He was also declared defensive player of the year. The All-Pac 12 is a tough collegiate division, hence the feat is more impressive. He averaged 10.8 points, 8.8 rebounds, 1.3 steals and 2.2 blocks a night. Nick Young, is a rich character, who is a capable shooter off the bench. With a career average of 12 points and 37% 3-point accuracy, he would fit with the Warriors. Omri Cassipi is another journey man, who can provide some 3-point shooting off the bench. Trever Thompson and Georges Niang, both are unconfirmed additions to the final 15 man roster.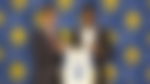 In terms of core retention, Steph Curry was due a major pay day. That 4 year $44 million deal was lucky and he now has a $201million contract. He is set to continue raining down 3's. He might even, once again break a 300 3's made in a single season. Kevin Durant was the next piece to tie down. The former MVP was named finals MVP as he helped the Warriors brush aside the Cavaliers. In order to facilitate the team, he took a discounted deal (not much of an issue for him).
Andre Igoudala, a presence on both ends of the floor was due a pay raise. The discounted deal of Durant allowed the Warriors to give him a bigger deal and keep their 2 unit leader. Livingstone has been a key member of the team off the bench as well. The Warriors will have a massaive tax bill, but if they win a championship it would not matter.
The Bad
It's really hard to criticise the Warriors. In terms of their all-round play, they do not lack in any department. The only down side which was seen last season, injury to a star. Losing Kevin Durant initially knocked their momentum. They recovered, but it showed their vulnerability.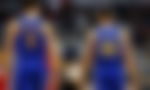 A loss to Curry, Durant, Thompson or Green would hit the team. They would compensate, but it would take vital 5-6 games to do so. If the other 'super teams' of the NBA can capitalise on this, there is a chance the #1 seed will be up for grabs.
ADVERTISEMENT
Article continues below this ad
Verdict
The Warriors sparked an arms race in the NBA with super teams. While others had to trade for their stars, 3 of the 5 main stars were drafted by the franchise. They do not completely fall under 'assembled super-team'.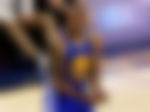 Despite significant competition coming up, they are still to beat. They are once again, going to be the number one team in the West. Unlike the other super-teams, the Chemistry is already existing between the stars. They have the depth needed. The real competition for them will come in the playoffs. Their playoff journey is going to be difficult, but they are looking at a 4 straight Finals trip.
ADVERTISEMENT
Article continues below this ad