Bryson DeChambeau Putting Grip: What Technique Does He Use?
Published 09/22/2021, 4:30 PM EDT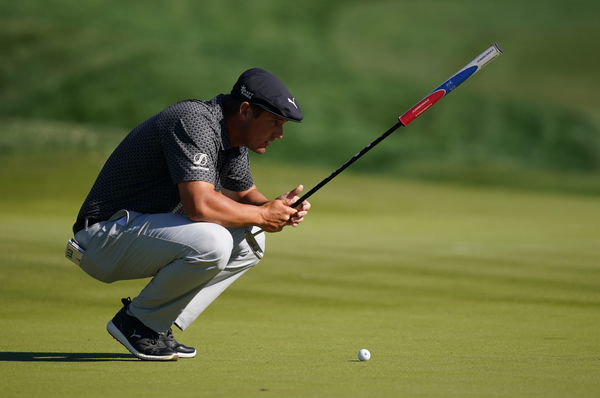 ---
---
Bryson DeChambeau is one of the most prominent and innovative players on the PGA Tour. Moreover, he is known for his unconventional and scientific style of play. Meanwhile, Bryson changed his technique and embraced the power game by bulking up during the pandemic break. 
ADVERTISEMENT
Article continues below this ad
Bryson started muscling the ball off the tee and tried to gain the advantage. Since then, he has won quite a few events, along with a major championship victory that came at the 2020 U.S. Open. Hence, everyone thinks it is the driver, which has given him success. However, this is partially true, as along with the driver, he has even changed his putting technique, which often remains unnoticed. So let us read more about what putting technique Bryson DeChambeau has employed at the moment. 
ADVERTISEMENT
Article continues below this ad
Bryson DeChambeau and his putting technique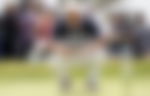 Putting is very important, especially for a player like Bryson DeChambeau. He can lose all the advantages he gains off the tee if his game on the greens is off the radar. Hence, Bryson DeChambeau uses the arm-lock putting technique. In this technique, a player locks the top of the grip against the inside of his arm. Moreover, Bryson's putter has a lengthened grip that almost comes to his chest. Furthermore, he uses a thick grip, which gives him comfort and a slightly better feel while putting. 
ADVERTISEMENT
Article continues below this ad
However, when you lock your joints in this technique, it can look awkward. But what Bryson is doing isn't different from what Jack Nicklaus did in his career. Even though Jack did not use the arm lock putting technique, his style was almost similar. He would lock his joints and complete the strokes, mainly with his shoulders and body. 
Watch This Story
ADVERTISEMENT
Article continues below this ad
Moreover, by adopting this technique, Bryson might have lost the feeling from his putts. But he has increased the efficiency. Previously, Bryson had a regular putting technique, but this change has proven to be decisive. DeChambeau went from 145th in putting on the PGA Tour in 2017 to a career-high 10th in the 2020 PGA Tour season.