'So It's War Then?': Tiger Woods' Latest Tweet Goes Viral as 'Top Level' PGA TOUR 2K23 Promotion Hypes Up the Golf Community
Published 01/20/2023, 2:32 PM EST

Follow Us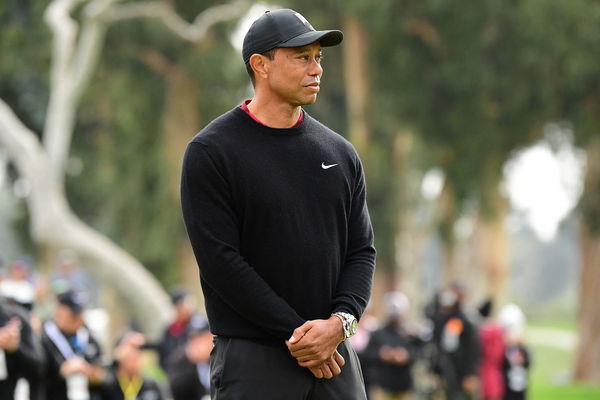 Every sport has an athlete that has a hold over it like no other. In the golf world, unsurprisingly, that athlete is Tiger Woods. The golf legend has a huge fan base. He's inspired millions throughout his career and continues to do so every day. Woods' name has become synonymous with golf over the years, and many have capitalized on that, including his old gaming partner EA and his current partner 2K. They've launched many games with his face over the years, and recently, Woods promoted the most recent one, sending the golf world into a frenzy.
Woods has been the face of golf for decades now. And his face on the cover of golf games is frequently the game's driving point. Many fans can't wait to play their beloved character.
The golf world reacts to Woods' latest promotion
Recently, Woods took to Twitter to post about the latest golf game in which he's available to play as a character. He wrote, "The only way to play as me, and my friends, is in PGA TOUR 2K23, available now." "#team2k"
Many fans responded, saying they were eager to play it, and one even said he wasn't able to put it down ever since he started playing. Another commented, "Dont even own a xbox or ps4 but I need this."
Other fans took the golf legends' tweet as a clap back at EA for their rival game, "EA SPORTS PGA TOUR." EA had just yesterday dropped info about their new game, and many fans suggested this was Woods' and 2K's way of trying to capture the market. One fan wrote, "Tiger said don't you even think about EA Sports." Another said, "So It's War Then?" 
Even more fans poured in about the rivalry between 2K and EA. One stated that Woods had "top level marketing," while another wrote, "this ea sports game is going to be so much better."
Other fans lashed out at the 15-time major winner, saying they quite disliked the game. One gamer commented, "Tiger, I know you don't play.. because if you did you'd realize how garbage the game is." And another said, "Was hoping for better!"
Fans have certainly mixed opinions. Do you have one of your own as well?
When did Tiger Woods and EA split up?
In 1998, Woods and EA partnered up. Since then, 16 games have been launched with the golf legend as the face of the sport. In 2013, the two parties mutually disbanded. Almost a decade later, Woods is now the face of EA's rival, 2K. Last year, in November, 2K launched the PGA Tour 2K23 golf game, with Woods as the face.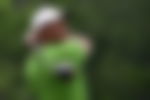 The game includes playable characters like Woods, Justin Thomas, Collin Morikawa, and more. EA now has its own PGA Tour game, which features Jordan Spieth and Tony Finau. Their game launches late in March this year.
Watch This Story – From Call Of Duty To Minecraft: Ranking The Highest-Selling Video Games of All Time
The fans are certainly split between the two. Which do you think will be the better game? Let us know in the comments below.
Edited by: