'Nobody Finds Out': MLB Legend John Smoltz on Enjoying 'One of the Coolest Experiences' With Tiger Woods at the Augusta National
Published 01/20/2023, 9:00 PM EST
By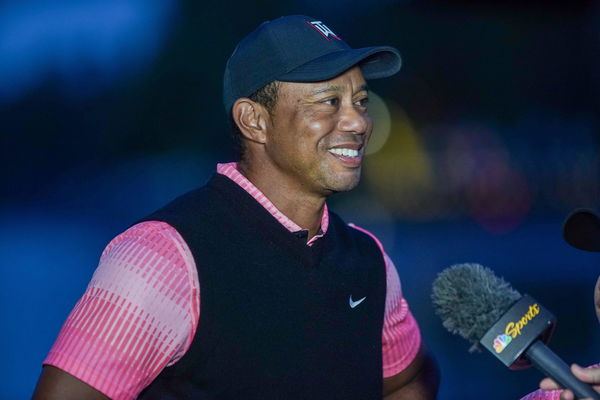 Tiger Woods is more than just another golfer in the sport. He's one of the most recognized sports personalities around, which has helped him forge friendships with many people outside the industry. Among those people include former MLB great, John Smoltz, who once went through a once-in-a-lifetime experience of playing alongside Woods at the famous Augusta National Golf Club.
John Smoltz details playing with Tiger Woods at Masters venue
The MLB Hall of Famer detailed his experience on a podcast last month. Smoltz revealed that it was Woods' invitation that he just couldn't miss. "He said, 'I'll fly you down, we'll play Augusta, I'll have you back by 3 o'clock. Can you do it?' I was like, 'Oh my gosh, I need to ask my manager,' and luckily I have a light day," Smoltz said.
ADVERTISEMENT
Article continues below this ad
"Long story short, my manager lets me do it, nobody finds out. Wheels up, we go play Augusta, on Sunday with every pin as the Sunday pin."
When Tiger Woods invites you to play Augusta, even your manager knows it warrants an off day. John Smoltz tells us about his experience with Tiger that day. Unreal. pic.twitter.com/LD1MlxxOs9

— Fore Play (@ForePlayPod) January 19, 2023
However, the day didn't start off on the right note for the celebrity sports stars. Smoltz arrived late, which meant the pair couldn't make their practice count. "I was late to the plane so it caused us not to hit practice balls," he said. "I was so excited to get out there. We go to the first tee, I pipe it down the middle and he hit it in the bunker."
What happened in the match-up between Smoltz and Woods?
ADVERTISEMENT
Article continues below this ad
The pair finally got together for their round of golf. It was at the famed Masters venue, the Augusta National Golf Club. Interestingly, the incident took place less than a month before the Masters for the year was scheduled, so it was a perfect hunting trip for Woods.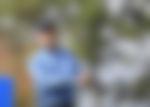 Yet, Smoltz remained upbeat. "I said, 'This might be my day, Tiger.' And he goes 'Yeah, this could be your day.'" Trash-talking Woods is never a good idea, as the former MLB pitcher soon realized. "I double-bogeyed from the middle of the fairway and he parred. He shot 66, I shot 76. It was one of the coolest experiences to see a man tear up a golf course, literally, like it was his backyard."
ADVERTISEMENT
Article continues below this ad
Smoltz and Woods remain good friends off the pitch. The former has taken a keen interest in golf after his retirement from baseball duties in 2009. He regularly plays in the pro-am and friendly tournaments and is on the celebrity list at LPGA's Hilton Grand Vacations Tournament of Champions this weekend.
Watch This Story – Tiger Woods once confessed to being humbled by 7-year olds
Edited By: Manaal Siddiqui