'Name the Time and the Place': Steph Curry's Bold Challenge Gets Accepted By Former World No. 1 Jon Rahm
Published 11/13/2022, 5:00 AM EST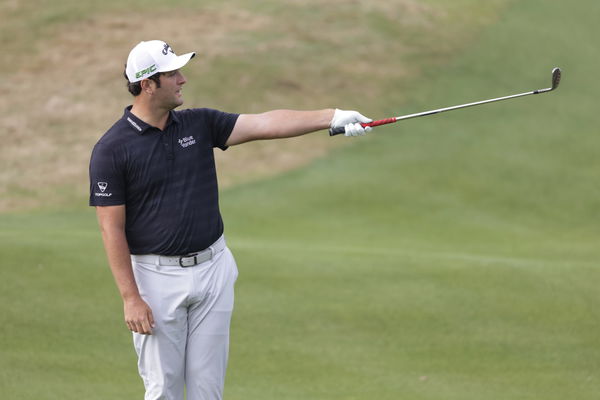 Sportsmen may excel at a single sport, but that doesn't mean it's the only one they play. Often, athletes are quite good at multiple sports. Steph Curry is one such player (with the likes of MJ, Charles Barkley, and others mirroring similar talents). The GSW point guard not only loves playing golf but is quite good at it, too. In fact, in a recent post, Steph claimed he could putt five golf shots faster than Jon Rahm could shoot five three-pointers.
Rahm on the other hand, disagreed.
ADVERTISEMENT
Article continues below this ad
Steph Curry is confident he can beat Jon Rahm
A recent Instagram post by Callaway Golf featured Steph Curry. The NBA superstar was asked who he thought would win between Jon Rahm and him. where Jon would have to shoot five baskets from 23 feet (which is almost essentially a 3-pointer) and Steph would have to putt five balls from the same distance.
Read Also – Jon Rahm Trends on Twitter After Bizarre Rumor Sends Golf Fans Into a Frenzy
Curry didn't hesitate with his answer. He was confident he could make the putts and said, "Oh, I'm definitely making five putts from 23 feet." He went on to add a second later, saying, "I don't know what the tour percentage is, but, and I haven't seen Jon shoot a three, but I got to roll with me on that one." Steph then went on to laugh and wish Jon a happy birthday.
 

View this post on Instagram

 
The PGA Tour's putting percentage from 23 feet is 11%. This means 89% of pros miss their shots at this range. Rahm's this season is 16.67%. The NBA 3-point percentage, on the other hand, is 35%. The legendary Curry's percentage is 43.1%.
Although these stats are from professionals in their sports, the numbers make it seem like Rahm may have a better shot at winning this. Did Curry underestimate the difficulty of the long putt, or is he just confident about his golf skills?
Rahm accepts the challenge 
Jon Rahm currently ranks fifth in the world rankings. The Spaniard isn't one to back down from a challenge; after seeing Curry's video, he promptly went onto Instagram to post one of his own.
He hilariously threw shade at the 4x NBA Champ, saying he saw "somebody" challenged him. He went on to say that he gladly accepts Steph's challenge, telling him, "You name the time and the place," and that he was confident he could beat Steph despite his "57 handicap in basketball."
 

View this post on Instagram

 
Jon once holed a magnificent 66-foot putt for a birdie to win the 2020 BMW Championship. Compared to that, maybe a few three-pointers aren't too hard for the one-time major winner. Can he now go on to make five 3-pointers before Steph can putt those 23-footers and silence the sceptics?
ADVERTISEMENT
Article continues below this ad
He accepted the challenge even though he's not great at basketball; so maybe Jon too, like the golfing fan community, thinks that Curry underestimated the difficulty of a 23-foot putt.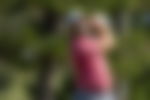 Despite the dilemma over who would win the challenge, one thing is clear: Both Rahm and Curry are not only superb at their own sports but also very competitive. The NBA star's challenge and the golf great's reaction stirred curiosity among the fans. They sit with their fingers crossed, hoping for the challenge to happen.
ADVERTISEMENT
Article continues below this ad
Watch This Story – Golf World Mourns the Passing-of a Long Time PGA Tour Caddie
Will Curry go on to name the time and place and proceed with the challenge? And if so, who will win—the NBA champion or the legendary Spaniard? Let us know what you think in the comments below.