'100% Chance He Is Lying About This': Golf World Reacts to Shocking Patrick Reed News
Published 09/20/2022, 6:58 AM EDT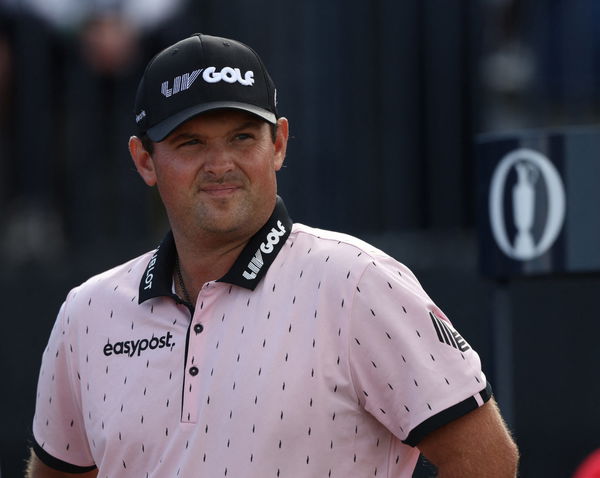 Patrick Reed has been one of the most controversial players in the past for several incidents. There have been numerous times when the golfer was blamed for "cheating" during his rounds. Although all of the times, Reed got out of it on account of technical loopholes. But golf fans have not given up on calling him a "cheater". And his recent claim about his login credentials has been receiving similar reactions.
ADVERTISEMENT
Article continues below this ad
Patrick Reed made an unexpected claim about his DP World Tour account
ADVERTISEMENT
Article continues below this ad
Reed has been on the news since he was accused of cheating for the first time. The golfer has been in the eyes of the fans ever since his videos of tampering with the golf ball went viral. However, his recent statement about his DP World Tour login credentials has made his fans worried about his alleged lying spree again.
According to a tweet by golf writer and caddy, Sean Zak, Reed claimed that his login credentials for the DP World Tour have not worked for many weeks. He wrote, "It hasn't worked for two weeks, which is interesting. It worked a month ago,". He also said that he tried to reset the password, but it still didn't work.
Fans react to Patrick Reed's DP World Tour claim
Fans are in disbelief of Reed's words once again. None of them are ready to believe the golfer about his claim related to his login credentials, let alone suggest solutions. Some even made fun of the situation and suggested some funny passwords for the professional golfer to try.
While others saw the situation from a third-person perspective and realized that Reed was once again being targeted by all golf fans.
While others suggested new passwords for the golfer sarcastically.
Some even said that there was a huge chance that the golfer was actually lying about the matter.
ADVERTISEMENT
Article continues below this ad
The golf world is brutal when it comes to trolling players for their past activities. And the same thing has been happening with Patrick Reed ever since he was first accused of cheating on the field. However, Reed hasn't given any reactions to the fans regarding the matter.
ADVERTISEMENT
Article continues below this ad
It's only a matter of time before this problem gets sorted out by the officials. And there is a chance that Reed's claims might be true. What do you think about the matter? Do you think Reed is being honest about the situation? Or are his fans right about him lying? Let us know in the comments below.
Watch This Story: Did Patrick Reed Really Cheat at Tiger Woods Tournament?