The Time Phil Mickelson Needed a Loan to Pay Off a Bet at Augusta National
Published 10/31/2021, 5:40 AM EDT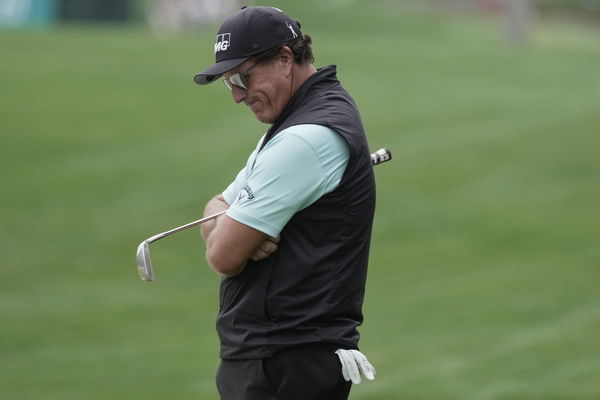 ---
---
Phil Mickelson is notorious in the golf world for his gambling issues. A legendary golfer who has solidified his name for decades to come, perhaps, has a notorious side to his fame and legacy.
ADVERTISEMENT
Article continues below this ad
The 3x PGA Tour Champion is a regular at casinos. There even have been controversies where his alleged involvement with a mob bookie had gotten him into a huge trouble.
ADVERTISEMENT
Article continues below this ad
However, not every gamble leads to major monetary or image loss.
When Phil Mickelson accepted a shot bet with a patron
At the Augusta Masters in 2014, Mickelson was playing a practice round with fellow golfers Dustin Johnson, Jason Dufner and Rickie Fowler. However, he had just approached the green on the par-3 6th when he heard something.
As Mickelson recalled later, the patron said, "He was mouthing off — 'hard shot, get this up-and-down, no chance' — blah, blah, blah." Lefty, to no one's surprise, took the bait. He confidently accepted a $1 bet that he could get the ball up and then down.
While the shot wasn't impossible, Mickelson couldn't complete it. He lost the bet. He later accepted, "And it wasn't that hard a shot and I should have gotten it up and down. And I did hit a good shot. I had a 7-footer straight up hill."
Anyway, he did not have a single dollar to give in order to keep his word. He had to borrow it from Jason Dufner's caddie. "I had to get a five from a caddy because no, I don't," he said, on carrying change.
Watch this story- Uniqlo, Rolex and Other Roger Federer's Major Sponsorship Deals That Makes Him One of the Richest Sports Stars
Mickelson and his entanglement with bets
ADVERTISEMENT
Article continues below this ad
This deal, however, was a needle in the hay type of deal for Mickelson. The 45-time winner on the PGA Tour has lost a whopping $2 million to gambling. He has won from and lost money to veterans and younger golfers alike.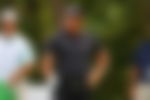 Cheech Marin once narrated one memorable story. He recalled, "There was this really tall pine tree, and someone said to Phil Mickelson, 'I bet you can't put your shoulder against the tree, drop a ball and hit it over the tree.' The shot basically had to go straight up. Everybody threw in a hundred bucks. I think there was $1,200 in the pot. And he did it!"
ADVERTISEMENT
Article continues below this ad
Clearly, Mickelson has a Michael Jordan kind of competitiveness and he can't say no to a challenge. And well, accepting a $1200 bet for a man with net worth $400 million has everything to do with loving challenges and not really about money. And when it really comes down to winning a sum, the second on the list of all time money leaders can only deal in the millions. Are we right?