2022 CJ Cup: Prize Money Breakdown and Winner's Payout
Published 10/22/2022, 12:00 AM EDT
By

Follow Us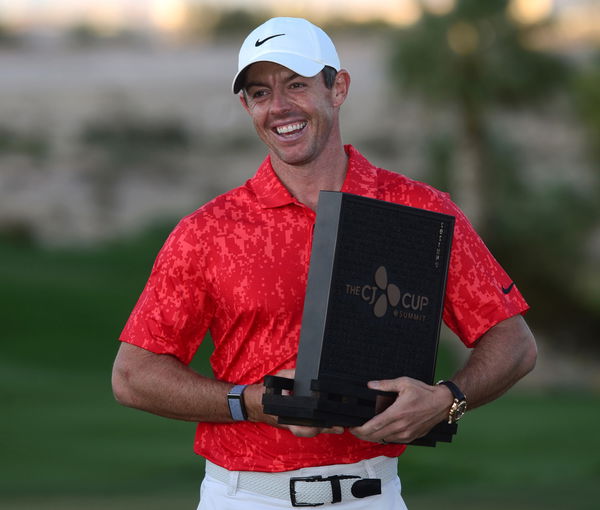 The PGA Tour moves across the Pacific to play host to the CJ Cup in South Carolina this weekend. Fifteen of the top 20 players in the overall rankings are set to vie for an early lead in the FedEx rankings, while others will be making their first starts on the regular Tour season.
America's Favorite Video Today
Strongest roster of the 2022-23 season on the PGA Tour
A host of superstars will land at the Congaree Golf Club with an eye for the top prize come Sunday. To thwart all of them will be defending champion, Rory McIlroy, who enters the competition as one of the favorites to lift the trophy again.
ADVERTISEMENT
Article continues below this ad
While he may not have played on the PGA Tour this season, the 4-time Major Championship winner arrives in fine form. He hasn't finished outside the top 5 in three DP Tour appearances. However, McIlroy will be eyeing a much bigger prize – to reclaim the top ranking in the Overall World Golf Rankings (OWGR).
He'll be able to do so with a top 2 finish in the tournament, provided World No. 1, Scottie Scheffler, doesn't finish anywhere near. The 2022 Masters victor comes back on the Tour with a change in gears after replacing his old club with a brand-new Scotty Cameron T-5.5 Proto mallet putter.
Apart from the star names, there will be added focus on 20-year-old, Kim Joo-hyung. The South Korean golfer has already notched up two wins on the PGA Tour and drew appreciation after his swashbuckling display in the 2022 Presidents Cup at Quail Hollow.
Total Purse and winner's share for the 2022 CJ Cup
The total purse for this year's CJ Cup is set at $10.5 million. The winner of the event will be awarded $1,890,000, which is the standard 18 percent payout in PGA tournaments.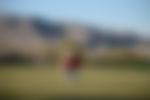 The CJ Cup will be a no-cut event, meaning players will be allowed to continue for the final two rounds. All players who finish four rounds of the competition will earn prize money.
ADVERTISEMENT
Article continues below this ad
There are more benefits in line for the tournament victor. A win here includes a two-plus season exemption on the PGA Tour, as well berths into the 2023 Masters and 2023 PGA Championship.
Providing feedback will help us make your experience better.
Enjoyed Your Read? Let us know how likely you are to recommend EssentiallySports to your friends!
Prize Money breakdown at the 2022 CJ Cup
ADVERTISEMENT
Article continues below this ad
| | |
| --- | --- |
| POSITION | MONEY |
| 1 | $1,890,000 |
| 2 | $1,134,000 |
| 3 | $714,000 |
| 4 | $504,000 |
| 5 | $420,000 |
| 6 | $378,000 |
| 7 | $351,750 |
| 8 | $325,500 |
| 9 | $304,500 |
| 10 | $283,500 |
| 11 | $262,500 |
| 12 | $241,500 |
| 13 | $220,500 |
| 14 | $199,500 |
| 15 | $187,320 |
| 16 | $175,980 |
| 17 | $165,480 |
| 18 | $154,980 |
| 19 | $144,480 |
| 20 | $133,980 |
| 21 | $123,480 |
| 22 | $115,080 |
| 23 | $106,680 |
| 24 | $98,280 |
| 25 | $89,880 |
| 26 | $81,480 |
| 27 | $78,330 |
| 28 | $75,180 |
| 29 | $72,030 |
| 30 | $68,880 |
| 31 | $65,730 |
| 32 | $62,580 |
| 33 | $59,430 |
| 34 | $56,805 |
| 35 | $54,180 |
| 36 | $51,555 |
| 37 | $48,930 |
| 38 | $46,830 |
| 39 | $44,730 |
| 40 | $42,630 |
| 41 | $40,530 |
| 42 | $38,430 |
| 43 | $36,330 |
| 44 | $34,230 |
| 45 | $32,130 |
| 46 | $30,030 |
| 47 | $27,930 |
| 48 | $26,250 |
| 49 | $24,780 |
| 50 | $23,940 |
| 51 | $23,310 |
| 52 | $22,680 |
| 53 | $22,260 |
| 54 | $21,840 |
| 55 | $21,630 |
| 56 | $21,420 |
| 57 | $21,210 |
| 58 | $21,000 |
| 59 | $20,790 |
| 60 | $20,580 |
| 61 | $20,370 |
| 62 | $20,160 |
| 63 | $19,950 |
| 64 | $19,740 |
| 65 | $19,530 |
| 66 | $19,320 |
| 67 | $19,110 |
| 68 | $18,900 |
| 69 | $18,690 |
| 70 | $18,480 |
| 71 | $18,270 |
| 72 | $18,060 |
| 73 | $17,850 |
| 74 | $17,640 |
| 75 | $17,430 |
| 76 | $17,220 |
| 77 | $17,010 |
| 78 | $16,800 |
Edited By: Manaal Siddiqui