A Bizarre Golf Reason Leads California-Based Residents to Get Into a Legal Battle With Their City
Published 03/10/2023, 6:30 AM EST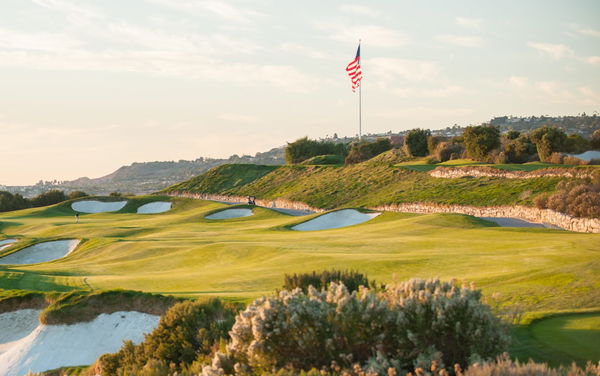 Golf is a friendly, harmless sport; however, surprisingly, it can cause unexpected harm. One such case was highlighted in California. Certain mobile home park residents have sued their city for not providing them with the safety they deserve. It is not the first time golf balls have created a stir in the community. They filed a lawsuit on February 2023, and now it is a topic of hot discussion. But what made these residents take such a drastic step?
Golf balls have created a ruckus yet again
A few years back, a Massachusetts couple suffered huge losses due to the damages done by wayward tee shots. Another such incident has come to light in California. A mobile home park took legal action against their city. The reason was the increase in errant golf balls. Since changes occurred at an adjacent course, the balls were being hit into the community, causing chaos. The mobile home park is located next to Dad Miller Golf Course in Anaheim, and the residents are in fear.
ADVERTISEMENT
Article continues below this ad
The changes were made in late 2020 and early 2021. According to the lawsuit, the changes made on the golf course were removing trees between the course and the mobile home park. They also made changes to a tee box on the 15th hole. As a result, it led to a "dramatic increase" in lawless golf balls dropping into the residential community. The residents are forced to "live in fear" as the balls are causing damage to the homes and properties of the residents. Their safety and well-being have been compromised, as stated in the lawsuit.

ADVERTISEMENT
Article continues below this ad
The golf course in question, Dad Miller Golf Course, has yet to present any comments on the matter. The person who attended the call regarding the case denied speaking anything about it. However, as mentioned in the lawsuit, Anaheim city officials told the residents that they would install netting to protect the ball from hitting. But no actions were taken, and the residents have suffered enough, forcing them to file a case.
What are the views of the city regarding the lawsuit?
Mike Lyster is a spokesman for the city of Anaheim, and explained his views on the lawsuit. According to him, the lawsuit filed by the residents was "disappointing and unnecessary." However, he said that the city would investigate the matter. They will listen to the problems and will try to find a solution. But the focus will be on finding a path that "works for everyone." He clarified the netting situation and said they could not install it because they were evaluating the situation. Further details are awaited.
ADVERTISEMENT
Article continues below this ad
Watch This Story- After Amassing Millions of Followers Through Golf, Paige Spiranac Makes a Bold Venture Into an Unexplored Sport
What are your thoughts about the matter? Did residents do the right in filing the lawsuit? Please share your views in the comments below.
Edited By: Manaal Siddiqui