'A Cheat and a Liar': Golf World Attacks Patrick Reed Over Latest Revelation
Published 09/23/2022, 5:30 AM EDT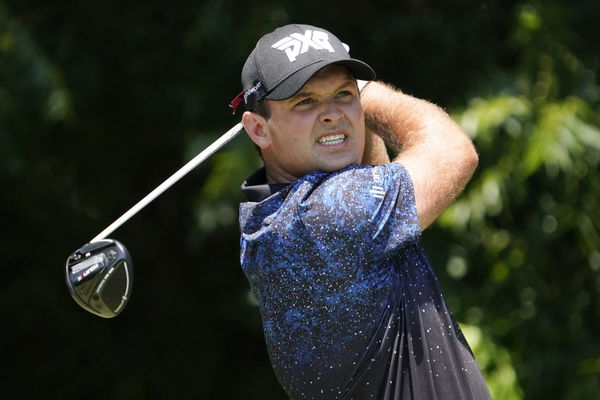 Masters Champion, Patrick Reed has recently become the hot topic for the limelight since he joined LIV Golf. The reason he joined LIV was that he wanted to play less golf. However, that does not seem to be the case. Many social media users were of the opinion, the golfer did the opposite of what he said.
ADVERTISEMENT
Article continues below this ad
He is going viral on Twitter after the truth was revealed, and fans were unhappy about it. Twitter users had a lot to say. They felt he did not stick to his word.
ADVERTISEMENT
Article continues below this ad
What did Patrick Reed claim?
'SkySports' news reporter Jamie Weir recently tweeted about Patrick Reed playing five weeks in a row. Reed claimed he was joining LIV because of its short format.
Patrick Reed on joining LIV: "the quality of life for us as players now, having less events, being able to spend more time at home with the family, not having to play three, four weeks in a row…"

Reed's September: Boston, Wentworth, Chicago, Paris, Dunhill. Five weeks in a row. https://t.co/Wj5Wu9dTKf

— Jamie Weir (@jamiecweir) September 22, 2022
With fewer matches, Reed planned on spending more time with his family. Therefore, he joined LIV to escape the PGA Tour's long format. Even though he claimed to play less, he recently entered the fifth tournament in a row. Thus, people questioned this.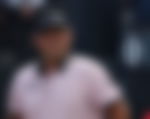 The LIV Golf team is pumped for next week, as they'll be competing in the Alfred Dunhill Links Championship in Scotland. Reed is also part of it, and this will be his third DP World Tour appearance within a few weeks. He has just been added to the entry list for the $5 million pro-am competition. The event will occur at St Andrews, Carnoustie, and Kingsbarns golf courses.
Golf fans: Their reactions toward Reed
After the revelation of the truth, golf fans raised questions. They did not like that his actions did not match his previous words. Even though he wanted to play less, he has been playing for weeks in a row.
Several people called him a 'liar' and expressed their unhappiness.
This is why Patrick Reed is a joke. In his next career he's going to be a politician. I would tag in his wife's account, but I can't remember it.

— Aron Price (@aronpricepga) September 22, 2022
Social media users had several things to say.
It's the $$$$$$. No one should think otherwise.

— Fire Pat Fitzgerald (@FireFitzgerald) September 22, 2022
Cheaters lie and Liars cheat!

— Reginald Andrews (Vacinated) (@regandrews) September 22, 2022
He's a walking contradiction the lad.. Some way to spend 5 weeks. Lucky if I see all 5 in my lifetime let alone in the same month!

— Mulligan Moore (@MooreMulligan) September 22, 2022
Cheater and liar usually go hand in hand.
Not surprising

— Mike Kennedy (@MikeKennedyGolf) September 22, 2022
People also made sarcastic comments.
Great to see him spending more time at home with his family!! 😂

— Matthew O'Neill (@ONeillMatty) September 22, 2022
Why they just can't admit it's the $.🤷🏼‍♀️

— Kelley Trott, #NastyWoman, #SuburbanHousewife (@keltrott) September 22, 2022
ADVERTISEMENT
Article continues below this ad
Thus, fans were not kind. Regardless, it will be interesting to see his upcoming performance.
Before joining LIV Golf, Reed played BMW PGA Championship held on September 8-11. He finished with T5. Currently, he is playing in the Open De France. The tournament is at Le Golf National – Albatros Course, from Sept 22–25, 2022.
ADVERTISEMENT
Article continues below this ad
Watch this story- Did Patrick Reed Really Cheat at Tiger Woods' Tournament? Here Are 2 Sides of the Story.
What are your thoughts on this? Do you agree with how the fans reacted online? Let us know your thoughts in the comments below.