'A Family Thing': Tiger Woods Once Explained How His Father's Cuss Words Motivated Him
Published 08/01/2022, 9:00 AM EDT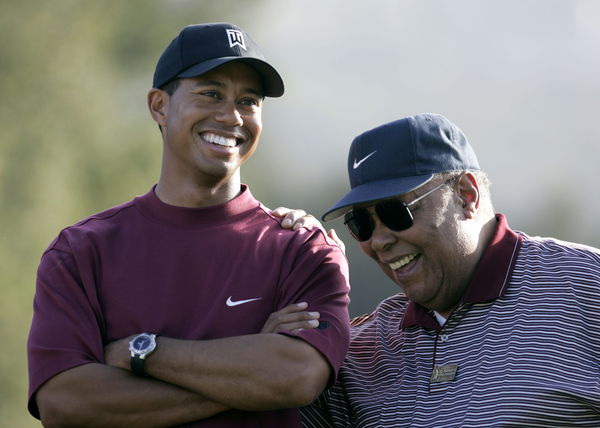 Tiger Woods is one of the most successful golfers in the world. Moreover, he has always given the credit behind his success to his beloved father, the late Earl Woods. The golf ace is one of the few players who was trained in the sport by his old man. Woods also spoke about his dad and his rather interesting training techniques in an interview.
ADVERTISEMENT
Article continues below this ad
Tiger Woods recalls his father's unique training techniques
Father of two, Tiger Woods, was really close to his father. He shed light on how Earl Woods used to train him using a special technique that involved a lot of cursing. Woods described how his father could cuss for 30 minutes straight without having to repeat himself.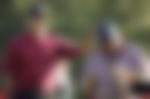 He revealed that his father started to swear at him when he was just 11 years old. The world thought it was a harsh way to teach and called it tough love. While Tiger Woods, on the contrary, looked at it as "psychological training". His father swore at him all through his training whenever he made a mistake.
Woods said that he, "didn't mind and even encouraged" his father to swear at him. He said it helped him "in ways other people thought were hurtful". The father and son also had a code word for when Woods could not take it anymore. However, he said he never used it as he never wanted to give in. Earl Woods once said that it was "a family thing" and he inherited the habit from his father.
Phil Mickelson explains his trash talk struggle with Woods
ADVERTISEMENT
Article continues below this ad
Mickelson was on an episode of the 'Callaway Golf Podcast' when the host asked him about the trash talk between him and Woods. The golf world knows Mickelson as a trained trash talker, but Woods is one step ahead in this case. Mickelson said, "Tiger is very subtle in his smack talk, and he has gotten me with 'big picture"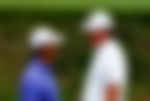 He added, "He gets me with it every time, of course, but I think he could do better too." This was all because Mickelson had needled Woods after a few of his victories. But Tiger Woods' sense of humor can beshadow anyone's smack-talking skills.
ADVERTISEMENT
Article continues below this ad
Watch This Story: Tiger Woods Drops Harsh Reality Check Amid Sensational Comeback
Woods and Mickelson have had a sweet and spicy relationship over the years. But presently, the two are the faces of two rival leagues. Tiger Woods is representing the PGA Tour, whereas Mickelson is the face of the Saudi-backed LIV Golf league. It is hard to imagine if the two could ever get along again in the future.
Edited By: Pritam Priyedarshi