'A Huge Misunderstanding': LPGA Veteran Michelle Wie Speaks Her Heart Out Amidst Tour Players Facing Heavy Backlash for Their Recent Controversial Actions
Published 11/23/2022, 9:33 AM EST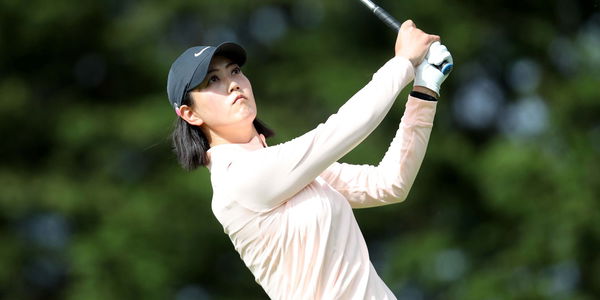 Last week saw the final event of the LPGA Tour. Lydia Ko took home the $2 million winner's cut in the CME Group Tour Championship. Among the celebrations, however, was the controversy of the days preceding the final tournament. Many players were invited to a dinner hosted by CME, but no one showed up. This infuriated CME CEO Terry Duffy. Recently, five-time LPGA victor, Michelle Wie West, tried to help clear the air about the incident.
ADVERTISEMENT
Article continues below this ad
West claims a

huge misunderstanding

 

between the LPGA and the CME

ADVERTISEMENT

Article continues below this ad

The controversy over the dinner that the players skipped out on created an uproar in the golf community. Recently, Michelle went on the 'No Laying Up podcast' to clear up some questions. She said that despite her not being there, West was certain that the incident was a "big misunderstanding between the LPGA, the players, and Terry."

Read Also – Days After Making $100M Announcement, LPGA Tour at Risk of Suffering Massive Setback

Michelle said that it was impossible that the players, would have bailed on the dinner on purpose. She said, "There's no way that our organization or players would do that on purpose or do that in a purposeful way."

The LPGA veteran further went on to explain herself, saying that the LPGA was extremely thankful to the CME group and would not disrespect them like that, and the whole incident was a "huge misunderstanding." She said, "Our Tour respects Mr. Duffy to the highest extent and we're so grateful for CME's support of the Tour Championship."
Michelle Wie backs up the Tour players
The former US Open champion described the incident as "a series of really unfortunate events". She said that the LPGA employees had a lot of work to do and that they worked four jobs. She explained that they might have missed something.
ADVERTISEMENT
Article continues below this ad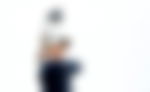 "There's a million things that the employees of the LPGA do. There must've been one missed email or one missed phone call. Unfortunately, this had to happen." West constantly reiterated how the incident was an unfortunate mistake that had grown into the big controversy that it did.
Following the event, CME CEO Terry Duffy exclaimed his disappointment. He went on to state that the LPGA Tour needed to get its affairs in order forthwith, or else people like him would be offended and no longer want to partner up with them.
ADVERTISEMENT
Article continues below this ad
Watch This Story – Nelly Korda Breaks American World Ranking Record
Do you believe West was correct about the entire event being an unfortunate incident? And what does this mean for the future of both the CME and the LPGA? Will they be able to sort it out? Let us know what you think in the comments below.