'A Perfect Ratio': Collin Morikawa Hilariously Tries to Defend His Unconventional Way of Enjoying His Cereal
Published 03/14/2023, 9:45 AM EDT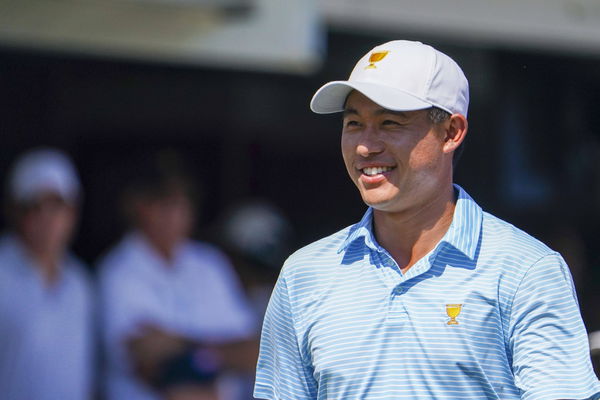 After acing it several times on the PGA Tour and the European Tour, Collin Morikawa has given his fans countless reasons to love him. His unmatchable energy on and off the field is something all his fans highly admire. But as it turns out, like most Americans, the golfer also enjoys a bowl of his favorite cereal on most mornings. However, he has a special way of eating his cereal. And when asked to explain why he goes about it in such a unique way, his response received a cheerful reaction from his fans!
Collin Morikawa explains his unique way of serving his cereal
With five PGA Tour wins in his name including two major championships, Morikawa certainly has made a mark in the field of golf. And the best part, he won both his major tournaments on his debut! That's how talented the golf star is. However, despite his crazy performances on the field, there is something about him that bothers most of his fans. And it's the way he prefers eating his cereal.
ADVERTISEMENT
Article continues below this ad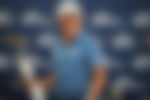 As per a resurfaced hilarious controversy, Collin Morikawa loves going the unconventional way both on and off the field. The golfer, as he admitted, prefers serving his cereal in a way that is not acceptable for his fans in the US. Moreover, in a recent episode of the famous "Tonight Show with Jimmy Fallon", the player even tried to explain himself in front of his fans. And after Fallon highlighted it in front of the audience, there was a 5-second long 'ooh' of disappointment filling the entire room.
The conventional way for most people who eat a bowl of cereal every morning involves the cereal being added first, followed by the milk. However, it is the other way around for Morikawa, and he had the perfect explanation for it. "Look, there's a perfect ratio of milk to cereal," the golfer said, making the whole room laugh. "When you put in milk first, right? You pour the milk, and then you put the cereal, the milk doesn't splash outside the bowl!"
But his explanation was not enough for Fallon to be convinced. And in response to what Morikawa said, the host replied, "Oh, how aggressive are you pouring your milk?"
"When you have a gallon of milk," Morikawa added. 
ADVERTISEMENT
Article continues below this ad
"Get a half gallon! Maybe you can't handle a gallon of milk" Fallon jokingly interrupted.
"Hear me out, hear me out, I think, hear me out," the golfer laughed. "I think everyone's gonna try this… When you put the milk, and then you pour the cereal, especially like Frosted Flakes, one of my favorites, when you put it all the way down to the bottom, and it goes all the way to the top, that is the perfect ratio of milk to cereal."
ADVERTISEMENT
Article continues below this ad
Well, at this point, nothing he did was enough to have Fallon agree with his logic. According to Fallon, if he chose to pour the cereal first, he could have gotten an even better ratio! But thankfully, there's no law on how one should eat one's cereal. And no matter how Morikawa decides to go about his breakfast, he still has the love and support of millions of his fans worldwide!
Watch This Story: Tiger Woods Took No Time to Give a Befitting Reply to a PGA Pro for His Bitter Gibe in 2006
Edited By: Manaal Siddiqui