'A Real Challenge': International Presidents Cup Captain Recalls His 'Bittersweet' Victory Over Tiger Woods At The 2007 Presidents Cup
Published 01/19/2023, 6:08 AM EST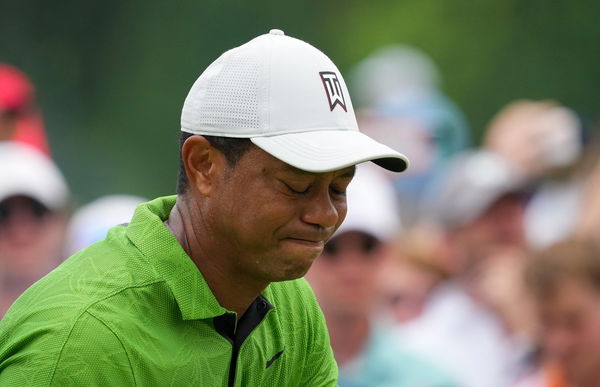 International golf events are some of the most anticipated in the sport. With the Ryder Cup happening later this year, talk of the President's Cup is now front and center. Recently, the International side announced Mike Weir, the PGA Tour of Champions star, as their captain. The Canadian pro recently recalled one of his previous matches at the same venue of the 2024 Presidents Cup, in which beat Tiger Woods. Woods is undoubtedly one of the greatest golfers of all time. But he too has seen many losses during his career. One came at the hand of Mike Weir at the 2007 Presidents Cup.
Mike Weir proves himself worthy of playing in the international event
Weir recently made an appearance on SiriusXM PGA Tour Radio. There, he opened up about the Presidents Cup and his personal victory over Woods. The incident took place in 2007 at the Royal Montreal Golf Club. Weir was an unlikely pick for the Presidents' Cup back then, and yet Gary Player took a chance and picked him. 
ADVERTISEMENT
Article continues below this ad
The golf pro stated that had something to prove and that motivated him a little extra that week. He wanted to show everyone that despite his poor performance in other events, he was worthy of being picked. After a masterclass week, towards the end, Weir found out that was matched up against Woods on the final day. But he didn't flinch.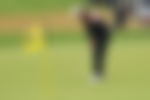 His confidence had been growing all week, and he was ready to face anyone who came his way, even the best golfer in the world as per the OWGR back then. "I remember being very motivated, you know," he stated. "There was a couple of things said… that I was overmatched." "But I took it as a real challenge."
Weir finds himself with a touching win against Tiger Woods
ADVERTISEMENT
Article continues below this ad
The fans cheered for Weir that week. "Every time I walked to the tee, they were pulling really hard for me." The 15-time major winner and Wier competed head-to-head, but Wier "made a big putt on 17," resulting in a birdie and eventually in his victory.
Despite his win, the International side lost. "It was bittersweet because we didn't win," Weir said. "I mean, it was a great day for me to play Tiger and win that, but for us to lose is always tough." But the golf pro hopes the International side next year will be able to find some of the "magic" at the Royal Montreal that he found that day years ago.
ADVERTISEMENT
Article continues below this ad
Watch This Story – Tiger Woods once confessed to being humbled by 7-year olds
Who do you think will clutch the win next year? And will we maybe see Weir and Woods face off again? Let us know in the comments below.