'A Tough Competitor': Impressed by the Performance of Brooke Henderson, Annika Sorenstam Candidly Lays Down Similarities Between Them
Published 01/22/2023, 3:38 AM EST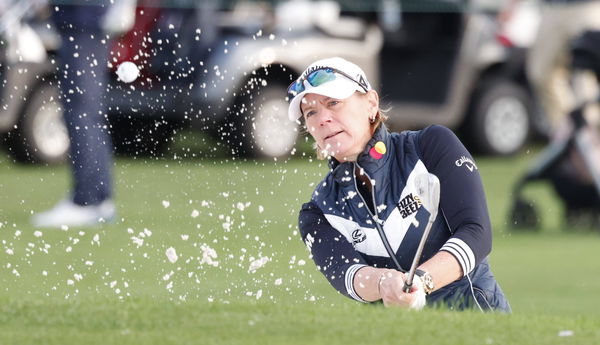 Female golf legend, Annika Sorenstam, could not stop appreciating Brooke Henderson. The 10-time major champion, Sorenstam, is playing in the competition at her home course, Orlando's Lake Nona Golf & Country Club. As a "celebrity," it is for the second year in a straight. They placed together Henderson and Sorenstam for two rounds in a row. After seeing her dominate the field up close, the 10-time major champion was eager to complement the Canadian golfer's abilities and similarities.
The greatest female golfer of all time opened the TOC with her first round without a bogey in over a decade. Her husband, Mike McGee, was observant enough to point it out, and she was overwhelmed. However, she shot 3-under 69 on her home course, earning 39 points in the Stableford format.
ADVERTISEMENT
Article continues below this ad
She has been the talk of the town since her milestone. However, Henderson is attracting much attention due to her performance. So does Sorenstam see her reflection in the Canadian golfer? Let's find out.
Is Brooke Henderson similar to Annika Sorenstam?
According to Sorenstam, Henderson is undoubtedly one of the best players. Her determination and patience impressed the golf legend, and she found similarities. The Swedish golfer pointed out how Henderson was similar to her. She said, "she's very steady. I think that was one of my strengths, a lot of fairways, a lot of greens. Maybe a little bit of a temperament, as well." Further talking about her control, Sorenstam appreciates how Henderson does not get "over excited" and knows how to control her hanger well. "She's kind of steady, keeps that momentum going, and I think it's easier to recover that way and just kind of keep it going."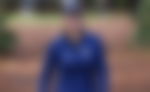 ADVERTISEMENT
Article continues below this ad
Appreciating her demeanor, Sorenstam expressed what she likes most about her. "She drives it really well and just very solid. She has good distance control. I always felt like she was a really good ambassador for the game, and she has everything that it takes to win," said the celebrity player. However, the admiration is both ways, and the senior golfer's attitude impressed Henderson. She said, "She's a tough competitor, and I really admire that about her."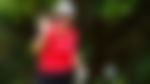 When Henderson learned about the legendary golfer's view of her game, she was overwhelmed. She said it was a "huge compliment" to her. Female golfers grew up looking up at Sorenstam. She admired the consistency and steadiness, the same way 90 times international tournament winner said about her. However, adding a little piece of the iconic golfer to her game would be phenomenal.
ADVERTISEMENT
Article continues below this ad
Watch This Story- Nelly Korda Breaks American World ranking Record
Do both these excellent golfers have similarities? Please share your views with us.
Edited By: Ajinkya Aswale