'It's Time They Highlight the Women': Paige Spiranac Strongly Disapproves Latest Tom Brady Announcement
Published 04/19/2022, 4:30 AM EDT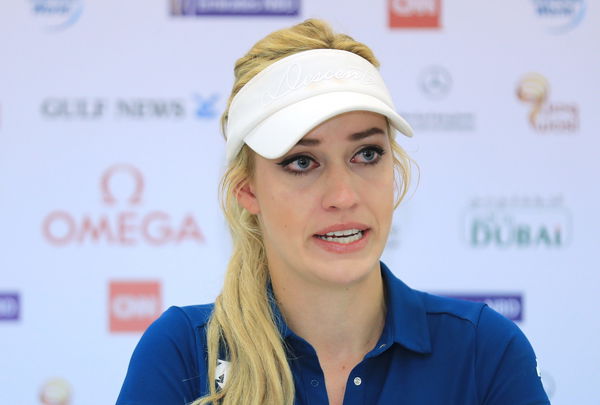 After a recent announcement about its next edition, Capital One's The Match is back in the limelight. Moreover, there is no professional featuring in the line-up in the match, but NFL stars tee up for the game. However, Paige Spiranac begs to differ with the same and recently gave her suggested players to play the match.
The Match VI is scheduled to be played on June 1st, 2022. Moreover, the intriguing contest will feature probably four of the NFL's best quarterbacks. Josh Allen from Buffalo Bills and Patrick Mahomes from Kansas City Chiefs will take on Tom Brady from Tampa Bay Buccaneers and Aaron Rodgers from Green Bay Packers. Furthermore, the announcement of the match was made by Turner Sports via press release on Monday Afternoon. 
ADVERTISEMENT
Article continues below this ad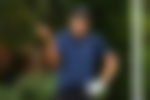 On top of that, the 12-holes contest will be televised at 6:30 PM ET. Not to forget, Brady and Rodgers played in the recent edition of the match as Rogers and Bryson DeChambeau defeated Phil Mickelson and Brady. However, Josh and Patrick will make their debut at the contest on June 1st. But the former golf professional, Spiranac, wants golf professionals to compete in the competition.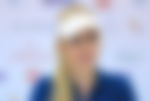 Moreover, the 29-year-old social media sensation tweeted about who she wanted to see against Brady and Rodgers. Paige tweeted through her official Twitter account on April 18th regarding her line-up for the match. She wants to see the Korda sisters, Jessica Korda and Nelly Korda, play against the NFL stars Tom and Aaron.
Furthermore, she tweeted saying, "Give me Brady/Rodgers vs the Korda sisters." Paige also made a reply to her tweet, which said, "It's time they highlight the women in the game too."
Spiranac is famous for making bold opinions on different golf and non-golf matters. She has a huge fans base with 3.3 million followers on Instagram and majorly resorts to uploading instructional golf content on Youtube. Do you think she is right?
The golf world reacts to Paige Spiranac's bold picks
As soon as, Spiranac made the tweet, golf Twitter went into a frenzy. Her fans from all parts of the globe started to react to her suggested line-up for the match. Moreover, most of the fans agreed with Paige's names and suggested that the Korda sisters would beat the NFL stars. At the same time, other fans reacted with their suggestion regarding who should play at the contest.
It's time they highlight the women in the game too

— Paige Spiranac (@PaigeSpiranac) April 18, 2022
Huh? The Korda sisters would dust them

— Rannulph Junuh (@TheGOLFG0D) April 18, 2022
… or the Korda sisters vs @PaigeSpiranac and (insert any other IG female golfer) The world will see the difference in professional golfers and influencer professional golfers

— sninvo (@ninvo2785) April 19, 2022
Korda sisters would win every hole?

— WorldSportsBets (@WorldSportsBet_) April 18, 2022
They would absolutely destroy Rodgers/Brady!

— Aaron Corry (@aaroncorry05) April 18, 2022
Phil Mickelson and Greg Norman versus Brooks koepka and Jay Monahan.

— bulletkatcher (@cyclingsnob) April 18, 2022
I'd like to see the pros pair up with an 18+ handicap where you have to take the worst shot for your next shot.

— Granite Golf (@CACIAdjuster) April 18, 2022
Korda sisters would wipe the floor with Brady/Rodgers. Wouldn't even be fair. Would have to split them up

— Kyle Nielsen (@kylenielsen23) April 19, 2022
How about Peyton Mannjng and Jessica Korda vs Eli Manning and Nelly Korda?

— Shane Holman (@gisdbuffalo) April 19, 2022
I'd like to see each Korda sister play with one of the QB's. Help grow viewership with Women demographic.

— MB (@MB8222) April 18, 2022
ADVERTISEMENT
Article continues below this ad
Has Paige Spiranac ever won as a professional?
Moreover, Spiranac won her first event as a professional in 2015. The former won on the Cactus Tour. Paige won the event at the Orange Tree Country Club. She carded a final round of 68. As a result, Paige defeated Hannah O'Sullivan. Sullivan was the Number One ranked amateur at that time. However, in 2016 she could not make it through the qualifying school. Therefore, she could not secure her card for the LPGA Tour. Do you think Paige should play?
ADVERTISEMENT
Article continues below this ad
Who do you think will win the competition? Share your answers in the comment section.
Watch This Story: Tiger Woods adds another event to his 2022 schedule