'Actually Helped Me…': Phil Mickelson Once Expanded on Tiger Woods' Big Influence on His Career
Published 08/29/2022, 5:30 AM EDT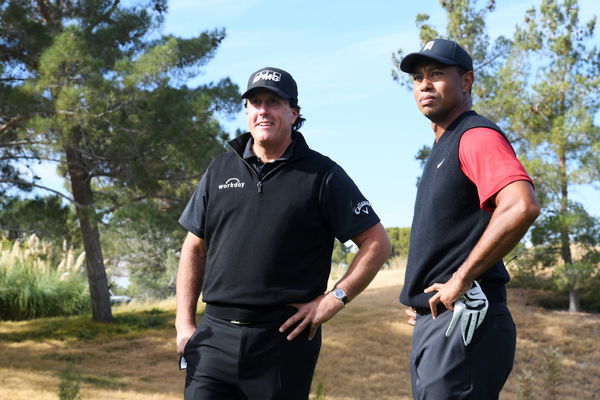 On-field rivalries are something not new to the sporting world. However, athletes often succeed in restricting their rivalry to the field and maintaining a healthy relationship off the field. Similar has been the case with golfing sensations, Tiger Woods and Phil Mickelson.
ADVERTISEMENT
Article continues below this ad
Being two of the most prominent golfers of all time, Woods and Mickelson have been each other's arch rivals ever since their debuts. However, the two have made sure to not let their rivalry affect their bond.
ADVERTISEMENT
Article continues below this ad
Going back in time to 2017, Tiger Woods missed the PGA Championship. On the other hand, in the same tournament, Phil Mickelson was on the course to his 100th major start. While golf fans were cheering for a show by Mickelson, the absence of Woods was clearly being felt. Addressing the feeling, Mickelson went out in public, praising Woods while elaborating on the former World No.1's impact on his career.
Phil Mickelson goes all praise for Tiger Woods
On the verge of the 2017 PGA Championship, Mickelson headed for the pre-tournament press conference. Interacting with the media, he started by asserting, "I feel as though had Tiger not come around, I don't feel I would have pushed myself to achieve what I ended up achieving."
As mentioned earlier, Tiger Woods and Phil Mickelson have for a long time been each other's arch-rivals. Something that has rightly forced both of the players to push their limits. Going ahead in the conversation, Mickelson said, "… he forced everybody to get the best out of themselves. He forced everybody to work a little bit harder."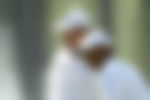 Golf is widely considered a historically rich sport. However, unlike other sports, golf was never considered the sport that demands fitness. However, ever since seeing Woods, golf has clearly evolved into a sport giving equal weightage to fitness.
Walking on the same path, Mickelson admitted, "He forced everybody to look at fitness as a big part of the game of golf, and I think that's actually helped me with longevity … trying to stay flexible … to elongate the career."
ADVERTISEMENT
Article continues below this ad
"And I feel like that's been a big part of it and he was a big influence on that," he further added.
Giving his final submission, Mickelson ended by asserting, "So I don't think I would have had the same level of success had he not come around."
Watch this story- Tiger Woods Vs. Shaquille O'Neal's net worth comparison
ADVERTISEMENT
Article continues below this ad
Heading into the tournament, Mickelson failed to replicate his 2005 title-winning performance in 2017. However, not giving up, he made sure to replicate it in 2021. In total, Mickelson sits with 2 PGA Championship titles. On the other hand, Tiger Woods enjoys the lead with four PGA Championship titles.
What are your views on their rivalry? Do let us know in the comments below.