Adam Sandler Reacts to Rory McIlroy's Heartfelt 'Happy Gilmore' Tribute at Tour Championship
Published 09/02/2021, 1:42 PM EDT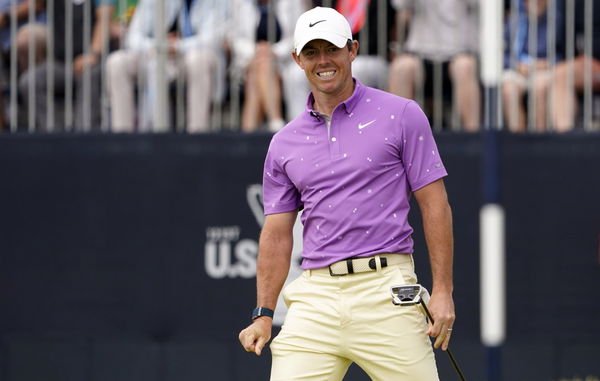 ---
---
In 1996, Adam Sandler starred in a golf-centric movie called Happy Gilmore. He played the character of the same name, who pursues golf in order to buy back his grandmother's house by winning the Tour Championship. A comedy that has gained popularity over the years, the movie has completed 25 long years.
ADVERTISEMENT
Article continues below this ad
To celebrate, Rory McIlroy featured in a heartfelt video for Sandler, who was just as happy to see the clip.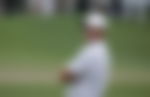 ADVERTISEMENT
Article continues below this ad
Rory McIlroy celebrates Happy Gilmore's 25th anniversary on Twitter
McIlroy started the video by introducing himself as a fellow Tour Championship winner — a feat achieved by Sandler's character in the film. "I just want to say, 'Sorry you can't be here this week. We all wish you were.'"
Of course, he brought along the famous gold jacket and a Calamity Jane replica Gilmore used to complete his tribute. As the film has only cemented its status as a cult classic, items featured have also gained importance. "I just want to say, 'Thanks for all the laughs you've given us over the years'. Happy Gilmore is one of my favorite movies. You're awesome. I'd love to meet you one day".
Sandler, along with all fans, was in awe of McIlroy's tribute to the movie. "Looking forward to playing with you all real soon," Sandler replied, thanking the four-time major winner.
The Tour Championship also shared a photo of McIlroy with the jacket and club, smiling as he points towards the inscription that reads, 'HAPPY GILMORE 1996 TOUR CHAMPIONSHIP WINNER'.
Sandler celebrated the anniversary in his own style
ADVERTISEMENT
Article continues below this ad
In February, Sandler played golf himself to honor his role as Happy Gilmore. He even picked on Shooter McGavin, his rival in the movie played by Christopher McDonald.
Fans couldn't be left behind, raving about how much they still love Gilmore and the movie in itself. While it might not garner the same amount of success if it was released today, Happy Gilmore has aged well.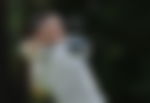 In real golf, however, we have McIlroy and 29 others prepping for the season-ending Tour Championship. McIlroy will be starting under-two, playing alongside Dustin Johnson at the East Lake Golf Course in Atlanta. Bryson DeChambeau, Patrick Cantlay, and Tony Finau are other front runners to win and take home the $15 million prize.
ADVERTISEMENT
Article continues below this ad