Adam Scott Reveals Unheard Story About Suffering from Tiger Woods' Ruthless Mind Games
Published 01/23/2023, 11:35 AM EST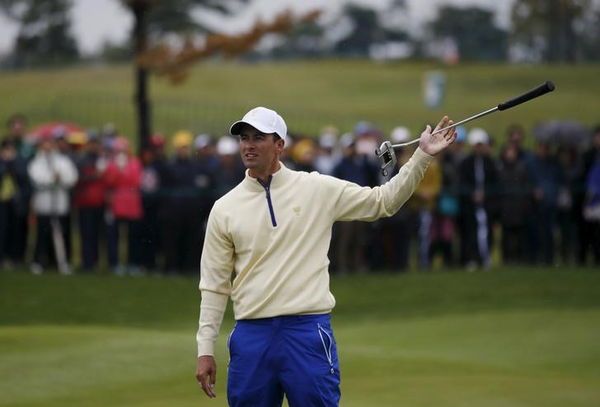 Tiger Woods is known for his fierce competitive spirit and his ability to outplay his opponents on the course. He employs mind games, like any fierce competitor at his level, using subtle tactics to unnerve his rivals and gain an edge over them. The legend's intense focus and ability to stay calm under pressure makes him a master of the psychological game and a formidable opponent on the turf.
As it turns out, Adam Scott has also been a victim of these mind games. His steady play and his ability to perform well under pressure define Scott. However, he recently revealed how Woods subjected him to some of his little mind games.
Adam Scott shares his experience of Tiger Woods' psychological games
ADVERTISEMENT
Article continues below this ad
Tiger Woods and Adam Scott have had a fierce rivalry on the course for years. The tension between the two began to build as Scott started to challenge Woods' dominance and threatened to take his place as the top player in the world.
 

View this post on Instagram

 
As the two competitors faced off on the greens, Woods began to employ mind games, using subtle tactics to unnerve Scott and gain the upper hand. Then he would often make small talk or make a comment that would distract Scott during important shots. 
During the 2000 Open Championship in a game with Woods, O'Meara and Duval, Scott was leading on the 11th hole. Woods hit a soft butterfly 4 iron, this made him change his 5 iron. Scott recalled, in a recent sit-down "I saw he hit the 4, went back to the bag, got the 4, and airmailed the green," to which Woods said, "You should never look at my bag".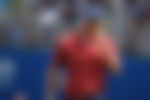 These mind games were effective in putting Scott off his game. Scott would often lose his focus and make mistakes Woods would capitalize on. The mind games were a big part of Woods' strategy and were a key factor in his success on the course.
The rivalry between Woods and Scott
ADVERTISEMENT
Article continues below this ad
Scott saw woods for the first time at a UNLV gym, where Woods used to work out. However, both officially met when they started to work for Butch Harmon. Scott has competed against the golfing great for over two decades now. 
Although Woods liked to mess with Scott during practices, it used to mess with his confidence. He often admitted that the beat downs hampered his game play for years. The two players now share a good relationship off the field.
Scott acknowledges that Woods is his ultimate competitor. Woods always gives his best to try and stop Scott from winning against him.
ADVERTISEMENT
Article continues below this ad
Watch This Story: Tiger Woods Was Suggested to Be 'Alert' by His Late Father After Being Mugged in a 'Well- Lit Parking Lot' in 1994
Edited By: Satagni Sikder