After Being Embarrassingly Ghosted, Patrick Reed Found True Love With His Date's Sister
Published 08/07/2022, 4:00 PM EDT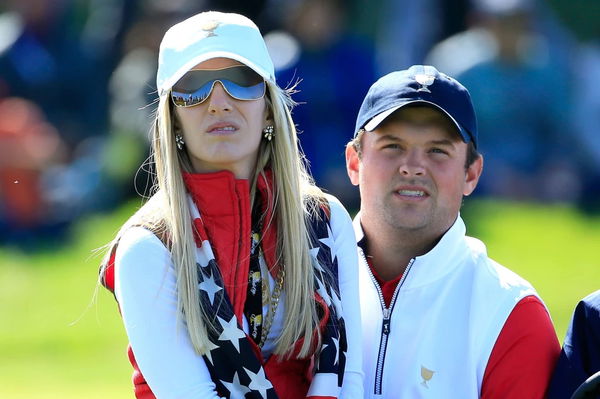 Golfers rarely have any interesting stories about their love lives. They are busy trying to establish themselves as professional golfers. However, the American pro golfer Patrick Reed has a fascinating story about how he met his wife, Justine. Moreover, Patrick and Justine have been together for years and complement each other to perfection.
Furthermore, we all know that Reed and controversy go hand in hand. But his wife, Justine, defends and supports him each time he receives criticism for anything. However, it is interesting to note that his first interaction with his wife, Justine Karain, occurred only because of her sister, Kris.
ADVERTISEMENT
Article continues below this ad
Patrick Reed shares how his wife's sister ghosted her
Patrick Reed was at the University of Georgia, and Justine's younger sister, Kris, was at LSU. "Kris came to visit, and we went on one date, and I texted her to confirm she'd made it back home safe. No response," Reed said. Therefore, even though she ghosted him, the golfer reached out to her sister, Justine, on Facebook.
However, Justine got frank with him and told him why their relationship would not work. "So I start talking with Justine, who I discovered is this incredibly driven person who was pursuing dual degrees while working to become a nurse. We kept talking as a couple of years went by. Then, we started dating. Best decision of my life," Patrick said.
ADVERTISEMENT
Article continues below this ad
Moreover, Justine was Reed's caddie in his initial years on the PGA Tour. The couple married in December 2012, when the golfer was 22 years old. Furthermore, he recalled the initial days of their relationship as rough and revealed how Justine sacrificed a lot for his career.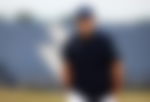 Additionally, Reed revealed that he would tilt down the seat to get some sleep while Justine used to drive through the night so that he could reach for his tee time. "For her to put her dreams aside to support me, I'll never forget that. Someday I hope to be half the person she is," concluded the 2018 Masters champion.
ADVERTISEMENT
Article continues below this ad
Meanwhile, Patrick Reed now competes in the LIV Golf Invitational Series, a rival league to the PGA Tour. And one of the primary reasons to join this league is to spend more time with family, which they apparently did not get on the PGA Tour.
Watch This Story: Justin Thomas Blasts LIV Golf Players' Bold Move Against PGA Tour