After Cameron Smith's Revelation, Fans Vote in Favor of Former World No. 1 Joining LIV Golf in 2023
Published 11/24/2022, 10:55 AM EST
By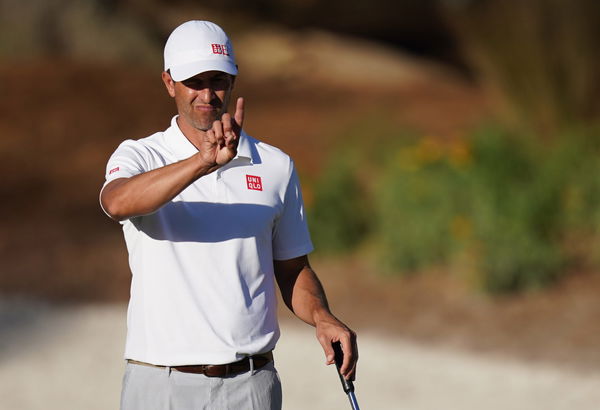 After Cameron Smith's recent revelation about fellow countrymen, Adam Scott and his stance, an unofficial poll on Scott's participation next season was put to the test. Unsurprisingly, the fans have demanded a switch for the 2013 Masters champion, voting in favor of him joining the LIV Golf Series next season.
ADVERTISEMENT
Article continues below this ad
Is Adam Scott joining the LIV Golf Series?
ADVERTISEMENT
Article continues below this ad
While the golfer hasn't made any recent comments about his decision, fellow Aussie, Cameron Smith, decided to reignite the debate ahead of the Fortinet Australian PGA Championship. The LIV rebel is set to play the DP Tour-sanctioned event in Brisbane, Australia, alongside Scott.
While not confirming any concrete news, Smith commented on the possibility of Scott joining him at the LIV Golf Series. "I'm really not sure on what his stance is. I obviously can't talk for him, he's kind of been in the middle for so long he's just going with whatever happens. I don't know what he's going to do," he said.
The remark sparked questions about Scott's future. The 42-year-old hasn't confirmed his standing, keeping fans guessing about his next move. But the fans have certainly shown their choice in a recent poll on the social media site Twitter.
The poll asked whether we could see Adam Scott playing in the LIV Golf Series in 2023. Many were supportive of the question, answering yes to the possibility. More than 60% of voters clicked 'Yes' among 600+ voters, making the fans' perspective crystal-clear.
Does Scott want to join the LIV Golf Series?
As mentioned earlier, Scott has been non-committal in his stance. Before the Presidents Cup this year, he explained as to why he wasn't in the rebel league already. "Why I am still on the PGA Tour is because it suits me best to be on the PGA Tour," he mentioned.
ADVERTISEMENT
Article continues below this ad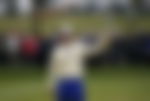 "There's one thing I think I haven't grasped is giving up my entire professional life of trying to achieve these things here and just leaving it behind. I'm obviously not ready to do that. I may never be, as well, to be clear."
However, the former World No. 1 later declared LIV as "not pure evil" but explained his unwillingness to let go of a chance to compete at the Major Championships. "I probably haven't been able to put myself in a position where I'm willing to give up trying to win Major championships," he said.
ADVERTISEMENT
Article continues below this ad
Do you think Adam Scott will move to the LIV Golf Series, or will he stay put on the PGA Tour? Let us know your thoughts in the comment section below.