After His Rough Split with Elin Nordegren, Tiger Woods' Brutal Sufferings Were Brought to Light by His Former Caddie, Who Once Simply Called it 'Un-Tiger-Like'
Published 12/26/2022, 8:12 AM EST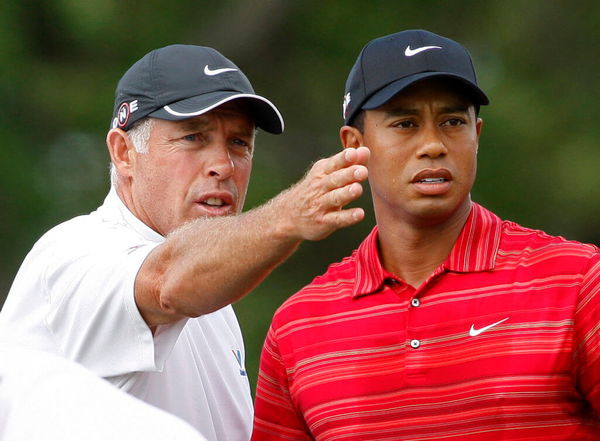 Tiger Woods has been in the news throughout his career in golf. The 15-time major champion has not only made his name on the course but also off it. However, there was a time when the golf star had to go through a lot after his divorce from Elin Nordegren. His former caddie Steve Williams once revealed how difficult things got for the golf star during the time.
Steve Williams revealed details about Tiger Woods' suffering
After news about the alleged controversies affecting his marriage became public, the golfer was heavily scrutinized by the world. In fact, the people who used to consider Tiger Woods the 'Golf God' began showing disrespect to the golfer. And with a career to take care of, it was certainly not easy for him to balance his life at the time.
ADVERTISEMENT
Article continues below this ad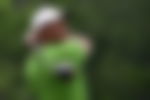 Despite various speculations about him and his life at the time, only a few were close to Woods. And among his nearest and dearest was his former caddie and longtime friend Steve Williams. Although he had no idea about the golfer's controversies before, it was Williams who saw Woods suffering the consequences.
In his famous book "Out of the Rough", Williams described several incidents from the golf ace's life. He mentioned how Woods was no more able to focus on his game after his destroyed marriage with Elin Nordegren.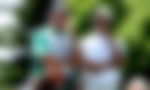 ADVERTISEMENT
Article continues below this ad
"His problem was obvious: he wasn't as mentally sharp as he used to be," he wrote. "The dismantling of his life in public was now affecting him quite badly – he still had the determination but he didn't have the patience and focus required to win."
Williams also stated that Woods' "top-20 finish at the Memorial Tournament" gave the world hope that the golfer was back in form. However, his performance at the US Open was enough to see how his game was not the same anymore. "He couldn't hit that clutch shot or make that vital putt that had previously defined his career," Williams added. "He was simply un-Tiger-like"
ADVERTISEMENT
Article continues below this ad
Each Woods fan knows how his relationship with his ex-wife came to an end. And his fans saw him suffer for a long time before he finally made his return after a break.
Watch This Story: Tiger Woods Ex-Caddie Steve Williams Once Lashed Out at the Golf Legend After Personal Life Drama With Elin Nordegren
Edited By: Jayant Chhabra