After Initially Backing Out of Playing Golf With Bill Clinton, Greg Norman Was Successfully Convinced by George H.W. Bush to Take Up the Offer With the Former POTUS
Published 01/25/2023, 8:30 PM EST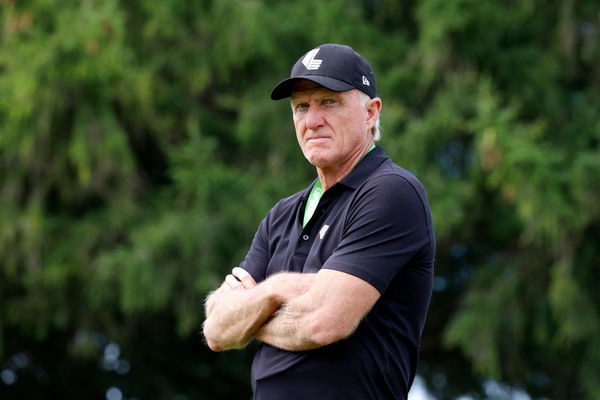 While most people recognize George H.W. Bush as the 41st President of the United States, golf fans remember him for being one of the finest golfers in the oval office. However, the former POTUS lost his position after losing to Bill Clinton in the 1992 Presidential elections. Despite the defeat, Bush still motivated two-time Major winner Greg Norman to play a round of golf with his arch-rival.
Norman may currently be the chief of LIV Golf, but the Hall of Famer had his time at the pinnacle of the sport. Thanks to his decorated career, the Shark developed a great relationship with George H.W. Bush.
However, in 1996, the golfer was asked to play a game of golf with Bush's rival Bill Clinton, which Greg Norman had no intention of doing. But after a phone call with the 41st POTUS, the Hall of Famer had a change of decision.
ADVERTISEMENT
Article continues below this ad
Greg Norman asks George H.W. Bush's advice to play with Bill Clinton
During Clinton's visit to Australia in 1996, it was also coincidently the time for the PGA Tour of Australasia's Australian Open. Ahead of the event, the then President phone called the most prominent Australian golfer of all time Greg Norman from the White House before his visit to down under to play golf.
"I … was very reluctant to do it", said Norman in 2017 during his interview with Graham Bensinger. But the golfer's reluctance wasn't due to the clashing of dates between the Australian Open and the 42nd President's visit. Instead, it was Shark's support for the Republican Party. "I'm a bit more pro-Republican than I am a Democrat", he said.
Greg Norman wasn't a fan of Clinton's first few years in the Oval Office. Deeming to his lack of admiration towards the President, the two-time Major winner said, "I actually came to a judgment decision (not to play)". While in the dilemma, the golfer decided to dial the previous resident of the White House, George H.W. Bush, which brought a massive change in Norman's mind.
ADVERTISEMENT
Article continues below this ad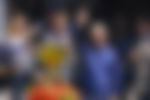 As per the Hall of Famer, Bush said, "Respect the office of the Presidency of the United States. You go play with the President, no matter how you feel". Greg Norman adhered to his friend's advice and went on to play golf with Bill Clinton. In fact, it was the beginning of the Shark's friendship with another former POTUS.
The round of golf in Australia helped in the creation of a new friendship between Norman and Clinton which lasts to this day. Both men talk several times on the phone in a casual manner. None of this could have taken place in the first position if it wasn't for George H.W. Bush's progressive mindset.
ADVERTISEMENT
Article continues below this ad
Watch This Story – Greg Norman Makes a Billion-Dollar Revelation About the PGA Tour
Edited By: Manaal Siddiqui