AIG Women's Open 2021: Complete Breakdown of the Prize Money From Winner to Last-Place
Published 08/20/2021, 3:00 PM EDT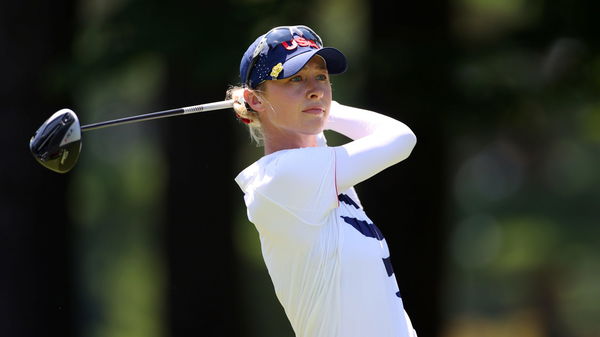 ---
---
The AIG Women's Open is a major title in women's golf, and this year the tournament features big names like Olympic gold medalist Nelly Korda and Sophia Popov. The tournament promises lots of action, with top players competing to take home the important win. This year, the event will be played at the Muirfield, Scotland.
ADVERTISEMENT
Article continues below this ad
Popov won last season, scoring seven-under-par and winning by two strokes. Established in 1976, the tournament comes with a rich history and was established by the Ladies' Golf Union. It is interesting to note that, unlike the men's Open Championship, the women's event does not adhere to a links-only rule. This tournament has also been a part of the schedule permanently since 1994.
ADVERTISEMENT
Article continues below this ad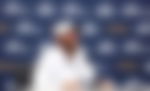 Winner's payout at the AIG Women's Open 2021
ADVERTISEMENT
Article continues below this ad
This season, the AIG Women's Open will have a prize pool of $5.8 million, a stark increase to the previous $1.3 million purse. If that wasn't a pleasant and new benchmark, it will be raised by another million in 2022. "We are absolutely committed to elevating the AIG Women's Open and enhancing its status as one of golf's premier Championships," said Martin Slumbers, The R&A's Chief Executive. 
They have indeed made a meaningful change for the event, and Slumbers thanked AIG for the same. Two years ago, AIG was the event's sponsor and had increased funding to $4.5 million from $1.25 million. Let's take a look at the complete breakdown of the cash prize, where the winner pockets $870,000.
| | |
| --- | --- |
| FINAL RANK | PRIZE |
| Winner | $870,000 |
| Runner-up | $572,750 |
| Third-place | $414,828 |
| Fourth-place | $320,356 |
| Fifth-place | $257,382 |
Here's a complete breakdown of the $5.8 million prize money
ADVERTISEMENT
Article continues below this ad
1. $870,000
2. $572,750
3. $414,828
4. $320,356
5. $257,382
6. $210,146
7. $175,507
8. $153,467
9. $137,721
10. $125,124
11. $115,674
12. $107,802
13. $100,874
14. $94,578
15. $88,909
16. $83,871
17. $79,465
18. $75,685
19. $72,537
20. $70,015
21. $67,500
22. $64,978
23. $62,462
24. $59,940
25. $57,737
26. $55,534
27. $53,325
28. $51,122
29. $48,920
30. $47,030
31. $45,140
32. $43,250
33. $41,360
34. $39,470
35. $37,899
36. $36,322
37. $34,751
38. $33,174
39. $31,597
40. $30,339
41. $29,082
42. $27,824
43. $26,560
44. $25,302
45. $24,357
46. $23,412
47. $22,467
48. $21,522
49. $20,577
50. $19,632
51. $19,006
52. $18,374
53. $17,742
54. $17,116
55. $16,484
56. $15,852
57. $15,226
58. $14,594
59. $13,968
60. $13,336
61. $13,023
62. $12,704
63. $12,391
64. $12,078
65. $11,759