'Anyone Would Trade Out': Paige Spiranac Made a Massive Revelation That Will Break Her Fans' Hearts
Published 01/19/2023, 4:30 PM EST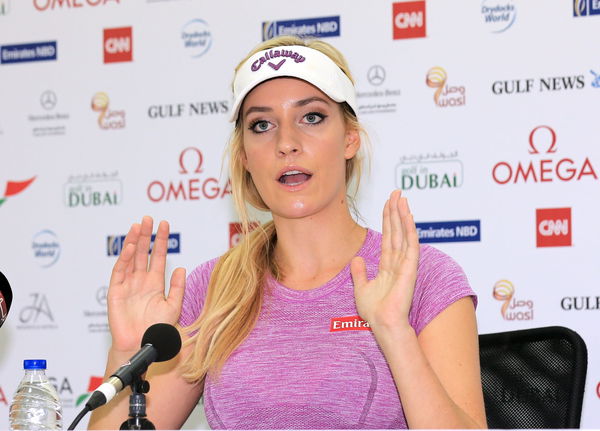 Paige Spiranac is one of the most influential people in the golf world. The ex-pro golfer has over 11 million followers across all of social media. With her massive fan base, Spiranac is more than content and happy with her career. Her fans are also extremely loyal to her. But recently she made a choice that will certainly rip her fans in two if it ever comes to pass.
The blonde Instagram model has 3.7 million followers on Instagram alone. She spends a lot of time hearing out her fans and interacting with them through Q&A sessions, etc.
Paige Spiranac is split between two choices
ADVERTISEMENT
Article continues below this ad
Of late, Spiranac has been the talk of the town with her new subscription-based service. After months of fans asking her to get on board the OnlyFans subscription platform, the golf beauty decided to meet them halfway. She came up with her subscription-based service called Only Paige.
On it, she offers her fans a variety of exclusive content, "except that," including live streams and golf instructional videos. Spiranac has come a long way in her career. She stands to make $4.4 million in a year if only 10% of her Instagram followers subscribe. In a recent interview with Forbes, the influencer was asked if she would trade it all in to compete at the top of the PGA Tour.
The question tore at the blonde beauty. "I always wanted to play on the LPGA Tour," she said. "That was a massive dream of mine and I would love that feeling of achieving that goal." Spiranac then added, "I think anyone would trade out what they are doing for their dream in life."
Spiranac feels disappointed in herself despite her success
ADVERTISEMENT
Article continues below this ad
Maxim 2022's Sexiest Woman Alive added that she still feels like a failure. "I do feel like I failed or I gave up and that's something I have to deal with," she claimed. But the social media icon was happy with her life. "I love what I do and I have so much fun doing," she stated.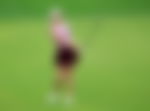 She explained that she understood the rigor and grind that the female golfers went through. Paige was well aware that constantly training and being on the move was difficult. She claimed that she was fortunate to love and be able to create content as she did.
ADVERTISEMENT
Article continues below this ad
Watch This Story – Passionate Paige Spiranac to Make Efforts to Help People Deal With Mental Health Issues
Would you make the same choice as the Instagram model when faced with your dream? Let us know in the comments below.
Edited By: Manaal Siddiqui