'Are Girls Not Allowed to Play?': Michelle Wie West Once Expounded the Stereotypical Mentality of Golf World That Compelled Her to Play With the PGA Tour Players
Published 01/28/2023, 12:30 PM EST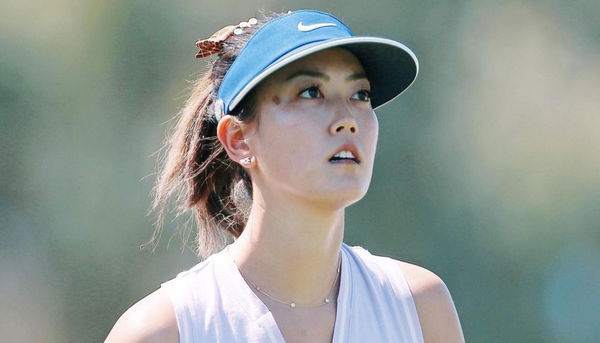 In recent years, there has been massive growth in the LPGA Tour. Despite the exciting talent, many fans still refrain from watching it, thinking women don't have the same caliber as men. However, several female golfers have shut down such speculations with their impressive golf talents. One such LPGA star was Michelle Wie West who didn't shy away from speaking of her heart and mind.
West turned pro back in 2005 and enjoyed a successful career in the sport until her retirement last year. Nonetheless, just a month before her big decision to step away, the 32-year-old was invited to Studio 22 Podcast with her husband Jonnie West.
While discussing about her illustrious career, the Big Wiesy had some words for fans who've stereotyped her for most of her life. Let's take a look at what she had to say.
ADVERTISEMENT
Article continues below this ad
Michelle Wie West shuts down female stereotype mentality
During the hour-long conversation, the golfer and her beau touched upon many important topics about her personal and professional life. The interviewer then asked Wie about her experience of playing golf with boys. "It was to be honest nothing different", claimed the LPGA star.
Michelle Wie West added how she grew up playing baseball and basketball with boys and was always a tomboy during her childhood. "I made the All-star team", said the LPGA star before stating, "I was just a really big tomboy growing up". The 32-year-old then shared how it helped her in remaining unfazed during the male tournament such as Sony Open and some other PGA Tour events.
Read More: Months After Her Retirement, Michelle Wie West 'Excited' to Take up New Responsibilities to Improve Women's Game of Golf
ADVERTISEMENT
Article continues below this ad
She said, "It was just normal to me. So when I ended up playing the Sony Open, some PGA Tour events, people made a big deal out of it. I was like why, are girls not allowed to play?" Despite the golfer overcoming many of the stereotypes, she was still questioned for competing in male events.
Nonetheless, the criticism only inspired West further to burn the old-school thought. The LPGA star ended by saying "That was normal to me" as she further elaborated on competing against her male friends. The Hawaii-born golfer had tasted victory from a very young age. Perhaps her strong mindset must have been a key factor in her glory.
What are your thoughts on West's words? Let us know in the comments section below.
ADVERTISEMENT
Article continues below this ad
Watch This Story: PGA Tour Gets Slammed Over Creepy Charlie Woods Obsession
Edited By: Manaal Siddiqui