As a Messy $30,000,000 Lawsuits Hovers Over Tiger Woods' Head, Another Setback Regarding Elin Nordegren Follows, Per Sources
Published 03/19/2023, 6:50 AM EDT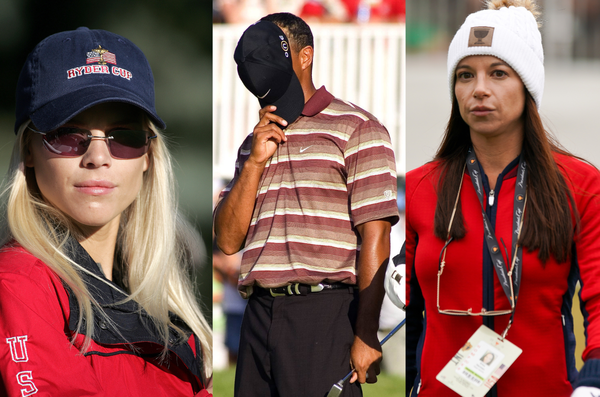 For Tiger Woods, winning 15 Major titles may have been a lot easier than having a peaceful personal life. While Woods may be undergoing a tough breakup with his girlfriend of five years, Erica Herman, another report related to his ex-wife has made it to the headlines of the sporting world and may end up labeling Tiger as a liar.
In 2010, Elin Nordegren divorced Woods, as the golfer's infidelity scandal was made public. Despite their rough split, the former couple shared a decent bond for the betterment of their two children, Sam and Charlie.
Moreover. during his guest appearance on the Late Late Show with Stephen Colbert in 2016, Woods claimed to be 'best friends' with Nordegren. However, according to the close ally of the former Swedish Model, the golfer, and his former wife aren't as close as Tiger once expressed.
ADVERTISEMENT
Article continues below this ad
Did Tiger Woods exaggerate about his relationship with Elin Nordegren?
As Tiger may be preparing to face his ex-girlfriend Erica Herman in court for a $3o Million lawsuit, many reports from his past have also emerged haunting the Hall of Famer. According to Elin Nordegren's close source, the former model has no interest in his ex-husband's lawsuit.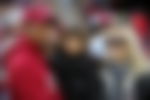 Woods' children Sam and Charles had gotten closer to Herman during the latter's five-year relationship with the golfer. Speaking on the children's great relationship with Tiger's ex-girlfriend, the source added that Nordegren had no issues with it. "She (Elin) needs to be very confident that the children are safe and happy around anyone that Tiger is with especially if the romance becomes serious", the source said to The People.
Apart from worrying about her children, the source claimed Elin Nordegen doesn't care much about Tiger Woods. Another source added that the former couple doesn't share any friendship as Tiger had once expressed. The source said, "The extent of most of their interaction is over the children".
ADVERTISEMENT
Article continues below this ad
Though Woods may have publicly declared his ex-wife as his best friend seven years ago, the source implies that the golfer may have exaggerated his relationship with Nordegren. Though both Elin and Tiger may be on good terms for the sake of their children, tagging them as best friends may be an overreach.
Nonetheless, Woods currently has more trouble with his recent relationship than clearing the air about Nordegren. Regardless, the 15-time Major is known to get better under pressure, and he might as well use the same mentality in his personal life.
Who do you believe is saying the truth? Tiger Woods or Elin Nordegren's source? Let us know in the comment section below.
ADVERTISEMENT
Article continues below this ad
Watch This Story: A Priceless Tiger Woods Quote About Jack Nicklaus
Edited By: Manaal Siddiqui