Baltimore Bullet Michael Phelps Gets Emotional About His Hometown Hosting the FedExCup Playoffs
Published 08/26/2021, 3:53 PM EDT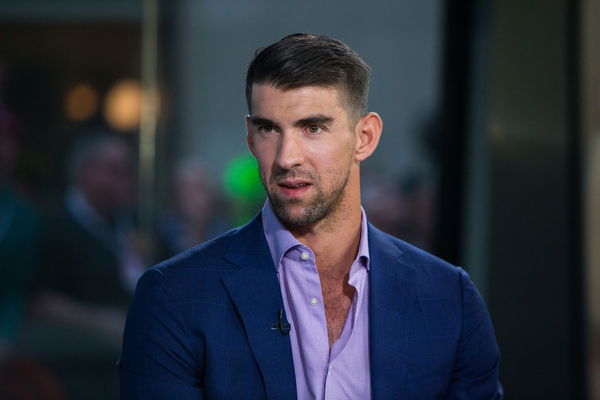 ---
---
Before the BMW Championship began at the Caves Valley Golf Club, the pro-am round saw Jordan Spieth play with Olympian Michael Phelps and Under Armour's founder Kevin Plank. Phelps was back in his hometown, unable to describe what it meant to play at Caves, especially before a playoff event. Both he and Spieth are UA athletes, working together for ages.
ADVERTISEMENT
Article continues below this ad
After the pro-am round, Spieth, Phelps, and Plank all spoke about playing in Baltimore, and why it means so much to them. Spieth referred to the place as a "professional home" to him, the whole situation being 'cool' for him. Phelps was significantly more emotional, familiar with the course and the city and the game–all of which he loves.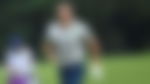 ADVERTISEMENT
Article continues below this ad
How do Jordan Spieth and Michael Phelps feel about playing in Baltimore?
"You know a lot of times when you have an 18-hole program the next day you don't know who you're going to play with and you're somewhat, kind of, not regretting the day but more just kind of 'okay we gotta go out there and play 18. It's gonna be a long day. How do we save energy?'. That kind of stuff," Spieth began.
However, in this situation, the 28-year-old was excited. The tournament is important to him, also with an additional amount of pressure. In the end, they all had a lot of fun. "You know, we kinda ham and egged it a little bit out there and had to yell for a few times but other than that, it's cool".
The three-time major winner admitted he is always treated like family when he is in Baltimore. He remembered meeting Plank for the first time, and how it turned out to be a fun relationship. To play an event at Caves was unique, and he was going to take advantage of the same.
ADVERTISEMENT
Article continues below this ad
What else did Phelps have to say?
Phelps, on his end, was happy to be home. He admitted it has been some time since he was home, who spending time together with Plank and Spieth was good. "Just going home it's really hard to put into words–what this place means to me. It's a special place and, as Jordan said, to be able to have a tour event here, basically a playoff event here where I played so many rounds of golf growing up. It's a treat".
ADVERTISEMENT
Article continues below this ad
For the most decorated Olympian of all time, it is a dream come true. He even spoke about his love for golf, which is well-documented. He called himself a golf nerd, and how he obsesses over it all the time. For him, watching them on TV and play live are two unique experiences. In the end, he reiterated his point about how great it was to be back home.