Battle of the Billionaires: Tiger Woods vs Michael Jordan 2022 Net Worth Comparison
Published 06/20/2022, 5:30 PM EDT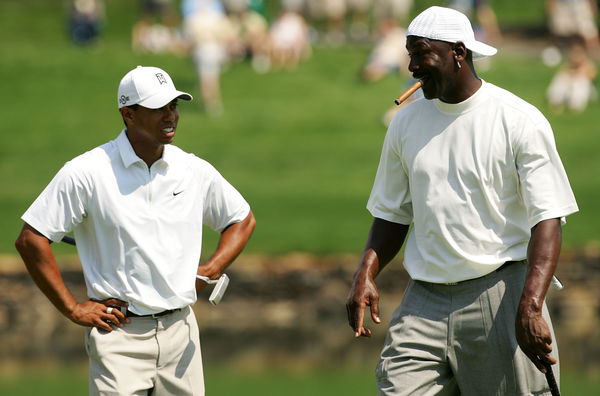 There is not a single person in the golf world who doesn't know the name Tiger Woods. With 15 majors to his name, the golfer is widely considered one of the greatest golfers of all time. He has won 82 titles on the PGA Tour and has been awarded multiple accolades throughout his career.
Like Woods in golf, Michael Jordan is considered the GOAT of the NBA. Although he has retired, the basketball fans still praise his glory. During his active years, MJ was a five-time NBA MVP, six-time NBA champion, six-time NBA Finals MVP, and had numerous accolades to his name.
ADVERTISEMENT
Article continues below this ad
Other than being the Hall of Fame inductees in their respective sports, there is one more common element in both the entities; they are both billionaires. Hence, let's find out who is the richer billionaire in 2022, based on their net worths!
What is the net worth of Tiger Woods in 2022 and his source of income? 
Recently, Forbes estimated Tiger Woods' net worth to be at least $1 billion based on his lifetime earnings. He had turned professional in 1996 and started earning right away.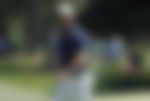 He has won over 100 championship titles throughout his career. Woods is also the leader on the PGA Tour career earnings list. Yet, the money he earned is less than 10% of his current net worth. Woods became the wealthiest golfer with multi-million deals with his sponsors. Nike, TaylorMade, and Monster Energy are some of the sponsors of the golfer. Notably, Nike started endorsing the golfer in his rookie year.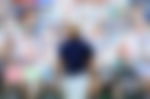 Other than being a successful golfer, Woods is also a successful businessman. His TGR brand has many ventures, like a golf course design company and a charity foundation. On top of these, he has also won the PIP initiative of the PGA Tour, which rewarded him with $8 million. 
What is the net worth of Michael Jordan in 2022, and is he the richer billionaire? 
ADVERTISEMENT
Article continues below this ad
The net worth of the former Chicago Bulls shooting guard in 2022 is $2.2 billion. Since Forbes estimated Woods' net worth to be around $1 billion, MJ is clearly the richer among the two. Before his retirement, the NBA star earned a total of $93.7 million in salary. Although it has been nearly two decades since he retired, he still earns money from the endorsement deals. MJ is also a successful entrepreneur, with his stakes in the NBA team, Charlotte Hornets. According to celebrity net worth, he earned the billionaire status because of his investment in the NBA team. 
ADVERTISEMENT
Article continues below this ad
Both Jordan and Woods are two highly respected entities in their respective sports. The fans would love them unconditionally despite their net worth differences. 
Watch This Story: Tiger Woods vs Oprah Winfrey: Net Worth Comparison