'Big Brother' Michael Jordan Once Made an Accurate Statement on Why Tiger Woods Is Different From the Rest
Published 08/14/2022, 10:00 AM EDT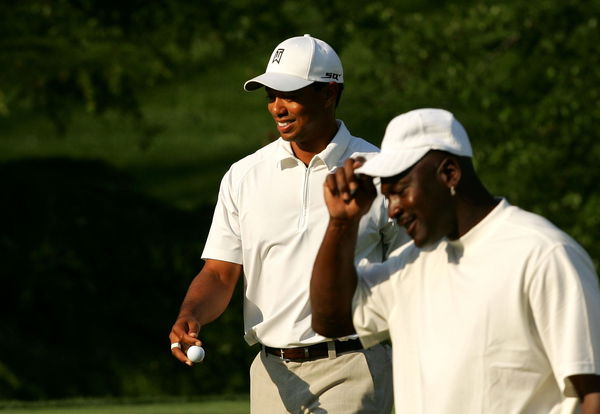 Golf legend, Tiger Woods, has fans from all over the globe. But there are a few big names that have been an inspiration to the golfer himself. One of his idols turned friends was NBA legend, Michael Jordan. The former basketball professional once talked about where Tiger Woods gets his confidence.
ADVERTISEMENT
Article continues below this ad
Michael Jordan talks about his dear friend Tiger Woods
ADVERTISEMENT
Article continues below this ad
MJ and Woods have remained close for over a decade. The two used to hang out together, and often times indulge in a golf game with each other. Even Charles Barkley used to be present with the two in their social gatherings. But the duo spend a lot of quality time together. On other days, they met at golf events like the 2007 Wells Fargo Championship.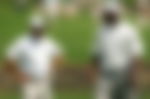 Jordan also wrote an article about Tiger Woods for 'ESPN The Magazine' where he talked about the golfer and his attitude towards the game. Talking about the golfer's game, he wrote, "If he's got a lead, he keeps it. If he needs a big shot, he makes it.". He also mentioned how Woods' confidence only helps him do better in the field – "the more confident he is he can do it again."
Jordan also gave his views about why Woods is confident the way he is in every match that he plays. "Tiger's confidence is so high because of his work ethic and his past success." He added, "If he wants to hook it around the damn tree, he'll do it. The rest of us don't have that confidence or that past success," According to Jordan, if he tried to aim and hit a nice hook around the tree, he'd probably end up hitting the tree.
How did Woods get close to Michael Jordan?
ADVERTISEMENT
Article continues below this ad
Woods was in an interview with Oprah Winfrey where he explained that his Nike deal helped him strike a good relationship with the NBA ace. He stated that the first time that he approached Jordan, was with the mindset of going on the same path as him.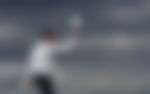 He talked about how he could easily seek help from Jordan in handling "certain situations" because the basketball legend had already faced all of them in his career. Woods also felt that he could easily relate to Jordan since he was one of the best athletes in his field, and was down to earth despite being famous. "Mike is almost like my big brother right now," Woods said.
ADVERTISEMENT
Article continues below this ad
Tiger Woods has made a difference in the lives of many younger athletes. However, he credits Jordan for helping him deal with the lifestyle that he lives as a sports celebrity.
Watch This Story: Comparing the Jaw-Dropping Watch Collections of Billionaires Tiger Woods and Michael Jordan