Boon or Bane? USGA and R&A Introduce New Rule and the Golf World Is Against It
Published 10/12/2021, 4:01 PM EDT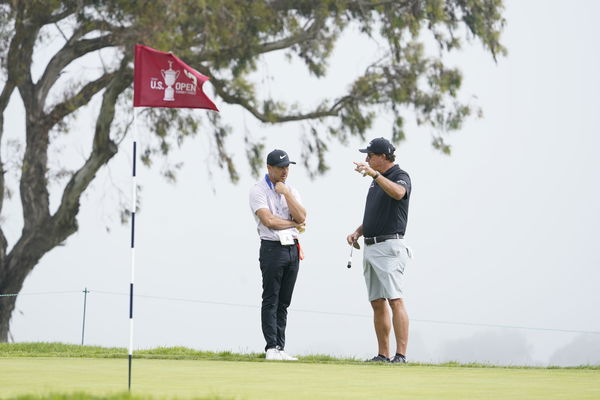 ---
---
The two governing bodies of golf, USGA and R&A, have brought in a new local rule. This rule says that the tournament organizers will have the option to limit the club length to 46 inches. Moreover, they also made it clear that this rule will come into effect on January 1. 
ADVERTISEMENT
Article continues below this ad
This rule will allow various tours the option to implement a local rule (MLR-G10), which will cap the driver's length at 46 inches.
ADVERTISEMENT
Article continues below this ad
Meanwhile, people believe they have brought this new rule to control the increasing distances, especially with drivers. However, this is not going to affect many professional and amateur golfers, but there are a few who will be disturbed by this decision.  
Blessing or a curse? How will this new rule affect the game of golf?
If we just go by what USGA and R&A are saying, then definitely this will look like a great rule. However, there are few other perspectives to it. Phil Mickelson had already mentioned this in August. Using shorter drivers may lead to an increase in injuries, especially in older players who use longer drivers to maintain their distance. 
But capping the club length and making it shorter will promote shorter and more violent swing. And this type of swing puts more stress on the body. Hence, this will make older players struggle to keep up their distance game off the tee as they would want to put unnecessary pressure and stress on their bodies.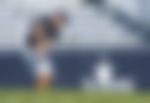 Moreover, this is also going to affect players who need longer clubs because of their height. And by capping it to 46 inches, the governing bodies are almost restricting the taller players from playing this sport.  
Meanwhile, Mickelson is one of the prominent names on the Tour who is currently using a club that is over 46 inches. He won the 2021 PGA Championship with a 47.5 inches driver, which helped Mickelson maintain his driving distance.
Watch This Story: WATCH: JR Smith Receives Medical Assistance After Unfortunate Situation at Phoenix Invitational
What does the USGA's chief executive officer have to say about this? 
"Admittedly, this is not the 'answer' to the overall distance debate/issue," said Mike Whan, the USGA's chief executive officer. "But rather a simple option for competitive events," he said.
A uniform rule on club length seems like a terrific idea, as long as the USGA and R&A also mandate that every golfer must be the exact same height and size. pic.twitter.com/BsLThmuyFU

— Jason Sobel (@JasonSobelTAN) October 12, 2021
Yes, USGA's chief executive says this rule is not for distance control. Despite that, it is crystal clear that this capping is coming to prevent players from using longer shafts to gain distance. 
Moreover, it is said that PGA Tour has reviewed the subject. And they have decided to implement this rule on January 1, 2022. However, it is still unclear whether all professional and amateurs tours will implement this local rule or continue with the current 48 inches capping. 
Fans react to this new rule
Fans have reacted to this new rule, saying it's not the right thing to go ahead with. So here are a few reactions from the fans.
Please Stop! The game is the strongest it's been in decades, leave it alone for awhile as we grow again.

— Kevin Piecuch (@CCGPro) October 12, 2021
You consulted with players on this rule? Would like to see that feedback bc this rule only hurts players. If it's a local rule and a guy plays a 46.5" driver, now they have to have two different drivers…I can see why club makers like this rule. This doesn't help the game at all.

— Jeremy Harris (@jeremyharris_is) October 12, 2021
So I guess my +3inches on every club would have me disqualified. Sorry for being almost 7 feet tall, I'd throw my back out using a short club https://t.co/EYU2tqxftH

— Matt Staff (@matt_staff_) October 12, 2021
It's time for the @PGATOUR to move away from the @USGA

The @USGA continues to make horrendous rules decisions. A bunch of amateurs making rules is not a good thing.

— Josh Anderson (@Josh2Anderson) October 12, 2021
But what if you're tall? Just gonna tell tall people to bend their knees more?

— jright (@jright92) October 12, 2021
ADVERTISEMENT
Article continues below this ad
Watch This Story
ADVERTISEMENT
Article continues below this ad
So these were a few reactions to this new local rule on Twitter. Almost everyone is against it and wants this rule to go back to 48 inches. But what do you think? Have USGA and R&A done the right thing by introducing this rule?