Brooks Koepka and Fiancee Jena Sims Talk About Their 'Interesting' Relationship in New Podcast Episode
Published 10/01/2021, 9:00 AM EDT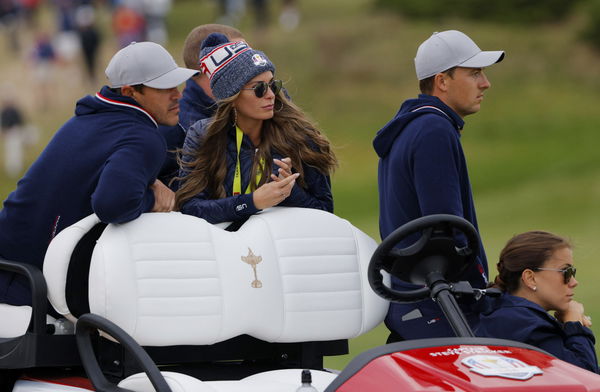 ---
---
Sports podcasts have emerged as a popular trend over the last few months, with athletes featuring to talk about all things sport and more. Conversations flow on their own, ranging from casual to some more detailed about the game itself. Notably, American international Brooks Koepka recently made quite the quirky appearance alongside fiancee Jena Sims, on Golf Digests' new podcast.
ADVERTISEMENT
Article continues below this ad
Leaving the hosts in splits, the pair engaged in a fun conversation. Let's take a look at what Koepka and Sims had to say, just a couple of days after the Ryder Cup.
ADVERTISEMENT
Article continues below this ad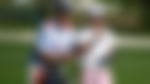 Brooks Koepka and Jena Sims speak about the Koepka reality TV show and more
The small clip shared by Golf Digest introduces the new podcast "Henni & Hally Can't Quit Golf", which will be hosted by Henni Koyack and Hally Leadbetter. Koepka and Sims will be the first of many celebrities to be on the show.
The small snippet released starts with Sims speaking of the show Love Island, which she evidently is a big fan of. "Who's getting kicked off of love island?" she asked. Leadbetter laughed at Koyack's reaction, knowing that her co-host was going to freak out over Love Island.
They later came to discuss the Koepka reality show, which Sims was unsure about. Koepka admitted he thought it would be pretty boring, while Sims disagreed. "No! I think we're really interesting. I just think we would kill each other." 
How did Brooks propose?
Sims and Koepka even spoke about their engagement day, in detail. "Brooks is really good at surprises," Sims stated. She explained that while she knew it would happen, the exact date was not known. Notably, Koepka proposed on March 3, as her favorite number is 33.
The PGA Tour star faked an audition with the help of a friend. In the end, Sims also ended up changing her lime green gel nails to a nude color for the audition – something which took her around three hours. The next day, she even went to the audition.
ADVERTISEMENT
Article continues below this ad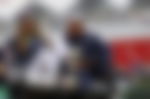 Koepka ended up taking her to the beach following that, which Sims did think was a little weird. Eventually, Koepka proposed with all their family and friends coming out of hiding to congratulate them.
Watch This Story
Additionally, Sims even spoke about how she has grown as a person, which has helped their relationship. The 32-year-old actress admitted that she was a people-pleaser and wanted to be perfect. "When I embraced my quirks or everything about who I am, we even progressed as a couple." 
ADVERTISEMENT
Article continues below this ad
The soon-to-be-married pair has been together since 2017 and only got engaged this year. Both Sims and Koepka often display their love on social media, which is where they announced their engagement as well.
WATCH THIS STORY: Michael Jordan, LeBron James & Other NBA Players Who Tried Their Hands at Comedy By Hosting Saturday Night Live