Bryson DeChambeau Diet: All You Need to Know About His Nutrition Plan
Published 10/16/2021, 8:29 AM EDT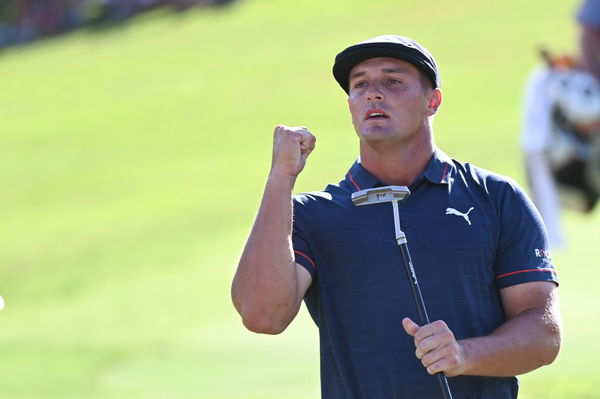 ---
---
To an athlete, their health is probably one of the most important things they need to take care of. For years, a player works on their body and their diet and nutrition play an equally important role in that. Bryson DeChambeau has recently undergone a transformation of sorts.
ADVERTISEMENT
Article continues below this ad
Over the past few years, PGA Tour icons have been focusing more and more on their health. Golfers have been known for their physique, and how they keep themselves in shape. Of course, one's power is a result of a good diet and proper training.
ADVERTISEMENT
Article continues below this ad
Let's take a closer look at Bryson DeChambeau's diet.
What does Bryson DeChambeau eat in a day?
Breakfast – Four eggs, five pieces of bacon, toast, and two to three protein shakes
Snack while playing – Several GoMacro protein bars, peanut butter and jelly sandwich, protein shakes every six holes.
Post-round snack – snacks and one more protein shake
Dinner – Steak, potatoes, and two protein shakes
Simply looking at the diet, one can see that it is rich in proteins, with lots and lots of protein shakes.
"I won't go too into detail because this is some of the secret sauce that we've figured out," he said last year when asked of his secrets.
What caught people's eye was his transformation, which was from 195 lbs to 240 lbs. "Well, I'll start off by saying I don't necessarily eat anything or everything I want," he said. The 28-year-old added that there was an "overlying principle of a two-to-one carb-to-protein ratio".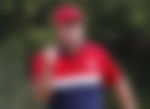 DeChambeau explained that he tries and retains that during the whole day with whatever he eats and drinks.
Of course, his day starts with a good breakfast. While the four eggs, bacon, and toast with shakes seem like a lot, his diet maintains its intensity throughout the day.
DeChambeau makes sure to consume sandwiches and GoMacro bars. At the course, he has protein shakes every six holes, and one after the round. Later, he snacks and then has dinner, which consists of steak and potatoes.
"With the weight up, I just had to consume a lot more. Luckily, I like the taste of those shakes so I can take those pretty easily". 
Why does DeChambeau need so many calories in a day?
Looking at his diet, the 2020 US Open ends up taking 3000-3500 calories per day. The heavy diet plan is supposed to maintain his strength and not his size.
It helps his distance and speed which helps when he ends up participating in the World Long Drive Championship. "It can be a very difficult process to go through if you don't have the right training, the right teaching," he said.
How has DeChambeau's diet helped him?
ADVERTISEMENT
Article continues below this ad
As per Acacia Wright, nutritionist and dietician for Orgain, DeChambeau has ended up maximizing his nutrient density which has helped his performance. Additionally, the protein-heavy plan also helps him bulk up and put on muscle.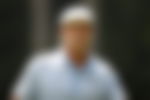 "Bottomline with protein: it's key to manufacturing muscle," Wright explained. "The latest research suggests that with athletes who are focused on building muscle, they require slightly elevated amounts of protein". 
ADVERTISEMENT
Article continues below this ad
In DeChambeau's case, he is consuming a lot of protein, as his activity level is also higher. That being said, one needs to note that everybody is different and what suits one person might not suit another.