Bryson DeChambeau Maintains His 'Good Guy' Image With a Touching Gesture at Ryder Cup
Published 09/24/2021, 5:30 AM EDT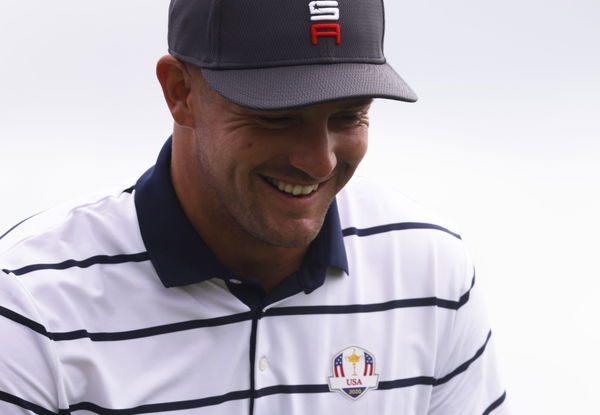 ---
---
Controversies are always surrounding Bryson DeChambeau. Whether it be regarding his feud with Brooks Koepka, his liking for distance-play, or his controversial comments. This time, however, he is being praised for his actions.
ADVERTISEMENT
Article continues below this ad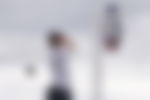 The world number 7 is currently in Whistling Straits where the Ryder Cup is about to get underway. A clip posted by Frankie Borrelli is circulating on social media and has captured fans' hearts.
ADVERTISEMENT
Article continues below this ad
Bryson DeChambeau acknowledges the fans
Frankie Borrelli, the producer of Barstool Radio, posted a clip on Twitter, showing DeChambeau approaching the crowd and offering his gloves to two boys. The young fans looked ecstatic as they caught them. The organizers have advised the golfers against giving autographs because of the ongoing pandemic, so this was the next best thing Bryson could do. Borrelli posted this clip and called it the 'All time good guy move.' 
According to fans, Bryson DeChambeau has been extremely generous to the crowd in the past couple of days. Yesterday, he signed a golf ball for a young boy. Such acts definitely mean a lot to the crowd and are sure to bring on support for the next few days.
'Not going to make this about me'- DeChambeau on controversies surrounding him
Talking about the hate he receives, DeChambeau said: "We're all humans at the end of the day and I think there's obviously a level of control that any human will ever have. You can have a lot of armour and you can protect yourself with people around you and all that. I'm not going to make this about me again." Agreeing that this is a team event, he said, "I've got a brass chest. I've taken a lot of heat. But I'm OK with it and I understand I'm in the place where I'm at, and it's going to be that way moving forward."
ADVERTISEMENT
Article continues below this ad
Watch This Story
ADVERTISEMENT
Article continues below this ad
Finally, commenting on his beef with Koepka, he said: "We had some great conversations during Tour Championship week when we had dinner, and then this week, as well. A lot of this social media stuff has definitely been driven by a lot of external factors, not necessarily us two."