Bryson DeChambeau Once Gave a Glimpse of the Grind Behind His Monumental One Length Clubs Decision
Published 09/29/2022, 7:30 PM EDT
By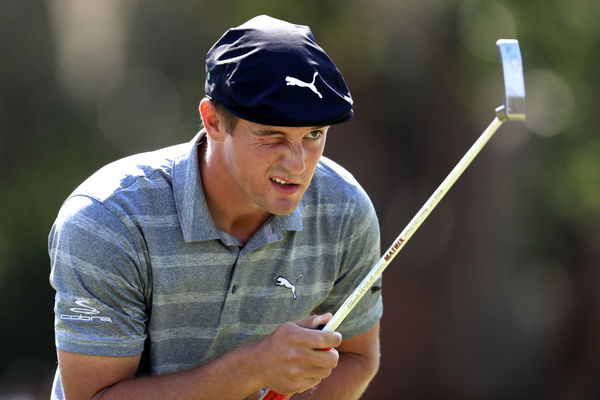 They don't call Bryson DeChambeau a "Mad Scientist" for nothing! The 29-year-old has juggled his scientific theories with a talented golf technique. The result? DeChambeau has one of the most powerful swings on the Tour, good enough to cross even a 400-yard course. But among his many insane decisions, the one that equaled the size of all his clubs remains the craziest ever, and apparently a well-thought-out process.
Behind the story of DeChambeau's equal-length clubs decision
ADVERTISEMENT
Article continues below this ad
DeChambeau was a golf geek from his early days on the Tour. It was during his amateur days when he confided about his decision to cut every club of his to the same size. "Back in 2011, my coach Mike Schy gave me this book called The Golfing Machine and told me: 'If you want to improve and learn the golf swing for yourself, then read this'," he recalled.
DeChambeau must have read the book exhaustively, as he could easily mention one of the key topics that revolutionized his game. "I came across this motion called The Zero Shifting Motion, it's in Chapter 10, Section 7a, and by zero shifting, what that means is you swing on a single plane," he said. What continues is DeChambeau narrating the complete zero-shifting motion and how it was easier said than done.
"When I started to swing on one plane and tried it with different clubs in my bag, I soon realized that it wasn't going to work because I was having to change my body posture based on those angles," he narrated. "I kept thinking to myself, there has to be a way to do it, and eventually I came to the conclusion, why don't we try making all my irons the same length?"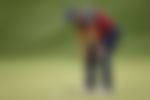 That's when the idea came to life. However, the 2020 US Open champion had his reservations, unable to believe how nobody else had ever thought of it. DeChambeau proceeded to transform an old set of Henry Griffiths with the right weights and of the same length as a 7-iron. The process had begun.
When Bryson DeChambeau tested against same-length clubs
ADVERTISEMENT
Article continues below this ad
Once the clubs were readied, DeChambeau proceeded to test them out on the course. "I remember the first time I went out to test them," he narrated. "On my first shot I had 160 yards in, an 8-iron. On the next hole I had 210 yards and I'll never forget the next shot."
"I pulled out a 5-iron and knew this was the moment of truth. It seemed like an eternity that that golf ball was in the air, and sure enough it landed right next to the hole," he continued.
"And the first thing I said to Mike was: 'this could potentially change the game'."
ADVERTISEMENT
Article continues below this ad
Sure enough, the young prodigy continued to play with equal-length clubs and has continued to do so until now. But many believe that DeChambeau hasn't lived up to his expectations considering the noise surrounding his amateur days. Does that have anything to do with his experiments on his game? Is DeChambeau better off without his nerdy head? Let us know in the comments down below.
Edited By: Manaal Siddiqui