Bryson DeChambeau Once Gave an Amusing Reply to Golf Fans Who Called Him a 'Scientist'
Published 09/17/2022, 11:30 AM EDT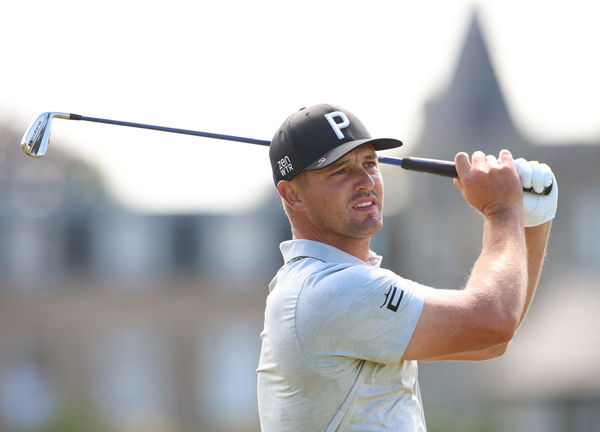 Bryson DeChambeau has won eight times on the PGA Tour. He is one of the finest golfers we have. His physique and his out-of-the-box techniques are what we know him for. But he wasn't always praised for his methods.
His best and worst performance has made him one of the finest. But during the beginning of his professional golf career, he was called crazy for trying new techniques. Bryson had the best reply for them with his actions, determination, and consistency in experimenting.
ADVERTISEMENT
Article continues below this ad
Bryson DeChambeau's great performance
It was during the Masters in 2016, Bryson DeChambeau in his flat cap and red shirt at Augusta National. He was 22 and just out of college. It should have been his senior year, but he quit halfway to do a golf six-month apprenticeship on tour. He was playing great and was rising on the leaderboard. He played 35 holes and just needed one more to lead. Bryson made a triple bogey on the 18th hole. His performance was the best by an amateur over the last ten years.
His technique was different from others, and he explained it later. He was majoring in Physics and told about his one-plane swing. The swing was from a manual written in the 1960s, 'The Golfing Machine' by Homer Kaley. And for the putting method, he took inspiration from another book by HA Templeton, Vector Putting: the Art and Science of Reading Greens.
People commented on Bryson DeChambeau
After unveiling of his new technique of taking shots and swings at golf, he knew what was coming his way. He knew people would judge him for his different technique. And that is what happened. Golf fans called him crazy and a nut job for trying something new and taking a risk. They were sure that he won't be able to make it. He said, "People said: 'This dude is crazy. He's a nut job. He's got no chance."
ADVERTISEMENT
Article continues below this ad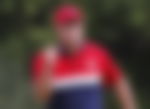 But all those comments made no difference. He was determined, and he kept experimenting. Bryson spent years digging into complex situations and experimenting with side-saddle putting. They highly criticized him for it. But to everyone's surprise, he used a compass on his yardage charts. However, it was banned from the PGA Tour because they categorized it as unusual equipment.
The most notable was his clubs. It had a wired electroencephalogram sensor on it. The purpose was to test his stress responses. And on top of it, his diet and gym schedules made him put on 20 lbs of muscles. After all this, he was called 'the scientist.' He said he did not know if that was true, but he was an experimenter. He said in 2016, "They say I'm the smart scientist. I don't know if I'm truly that. I'm more of a good experimenter." 
ADVERTISEMENT
Article continues below this ad
Watch this story- Bryson DeChambeau Offered North of $100 M in a Spectacular Move by Saudi League
After being called a nut job, Bryson did not give up, and he went on with his experiments and gave them the best reply to all. People called him a scientist at last. Clearly, they understood him later. What do you think about it? Let us know in the comments section below.
Edited By: Manaal Siddiqui