Bryson DeChambeu's College Coach: 'And When I Say the Worst Attitude I've Ever Seen, I Mean the Worst Attitude I've Ever Seen'
Published 12/15/2021, 6:11 AM EST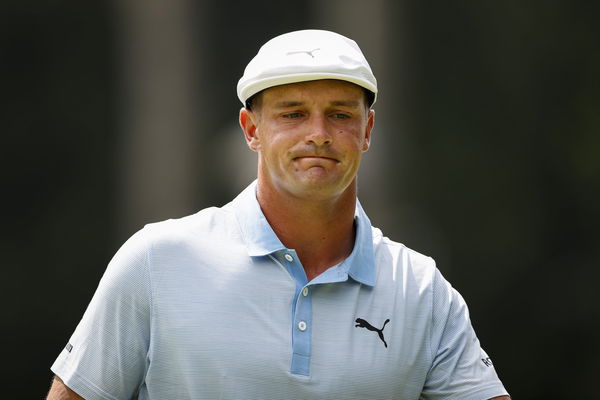 ---
---
Today, Bryson DeChambeau is one of the big names on the PGA Tour. Be it his game or his well-documented rivalry with Brooks Koepka, DeChambeau is constantly making headlines. Of course, DeChambeau has his own success story, certainly including his time at the Southern Methodist University.
ADVERTISEMENT
Article continues below this ad
Speaking of DeChambeau's journey, his coach and recruiter at SMU spoke of how the PGA Tour star was when young. Despite what fans might think of DeChambeau and his image now, Josh Gregory reveals some details from his end.
As per the two-time NCAA Coach of the Year, DeChambeau's attitude was not the best back in the day.
ADVERTISEMENT
Article continues below this ad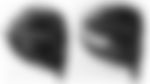 NCAA coach on DeChambeau's attitude
When speaking of how he recruited DeChambeau, Gregory shared some memories of his own. Despite the initial first impression, Gregory placed his faith in DeChambeau, which won them an NCAA title.
As per Gregory, a friend asked him about checking out a kid who had the skills but was probably not well-liked due to his attitude. Irrespective of that, the 2020 US Open champion seemed like someone the coach could handle.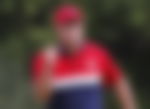 He ended up flying in to meet DeChambeau. The now-28-year-old was in a Payne Stewart hat, on the course, with a pull cart and irons of the same length. However, DeChambeau was striping.
"But he's striping. He didn't hit it anywhere, but he absolutely striped it," he said. "And when I say the worst attitude I've ever seen, I mean the worst attitude I've ever seen — banging clubs, swearing, pouting, looks like the biggest 3-year-old you've ever seen." 
Why did Gregory call DeChambeau?
Gregory even discussed his phone call with DeChambeau, which had the young recruit in tears. Despite his talent, he was not from money, and SMU was offering a full scholarship over the phone. While DeChambeau's dream was to attend Stanford like Tiger Woods, Gregory also wanted to turn around the program at SMU.
ADVERTISEMENT
Article continues below this ad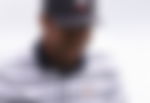 Gregory made it to Torrey Pines to watch DeChambeau at the Junior World, ready for the challenge. While people were skeptical about Gregory working with a kid like DeChambeau, the NCAA coach was sure he could work with it and fix his attitude in due time.
To Gregory, DeChambeau was a child who had 4.0 in the classroom, and a shot 68 when he teed of. To him, that was enough. "I have no trouble with bad attitudes and that. That's stuff that you can work and you can coach. At least it shows he cares." 
ADVERTISEMENT
Article continues below this ad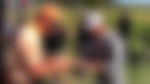 DeChambeau, on his end, last played the Hero World Challenge, finishing T14. As of now, there is no other update of DeChambeau's schedule.